Today, the Golden State Warriors official Twitter has produced a distinctive Warrior color matching Air Jordan 1. The Air Jordan 1 is the sixth champion to commemorate the history of the Warriors by The Shoe Surgeon, which has created a number of high-end custom pieces.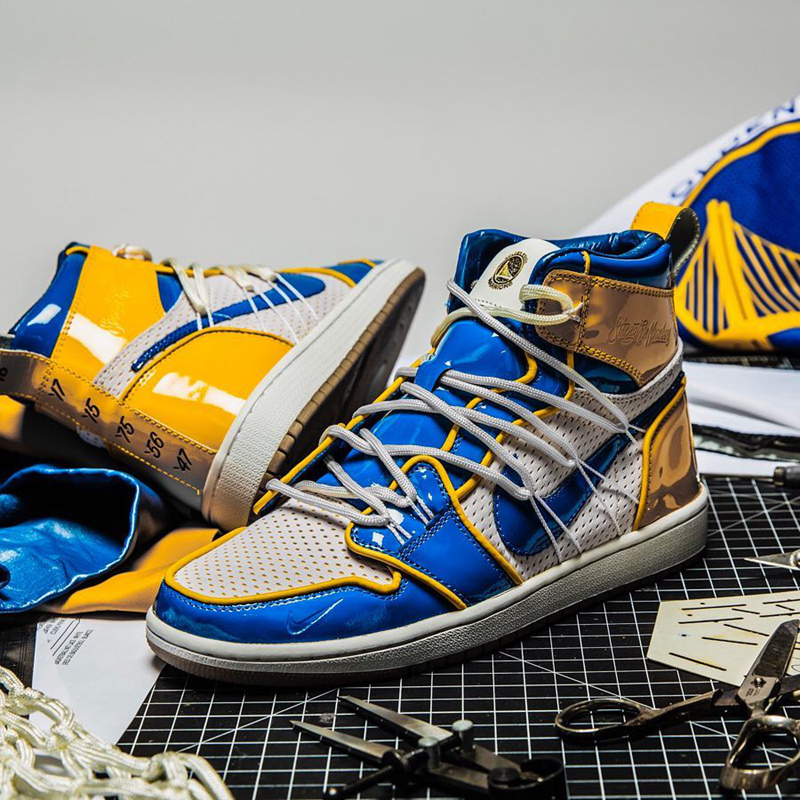 The upper is made of blue and yellow patent leather, and the edges of the leather are also yellow-edged. The high-profile and warrior theme is also displayed. The lining is also made of leather, which continues the luxury of The Shoe Surgeon.

The white mesh part of the upper is from the material of the Warriors players wearing the jersey, while the shoelaces are made by the Nets used in the game, which adds extra significance to the shoes.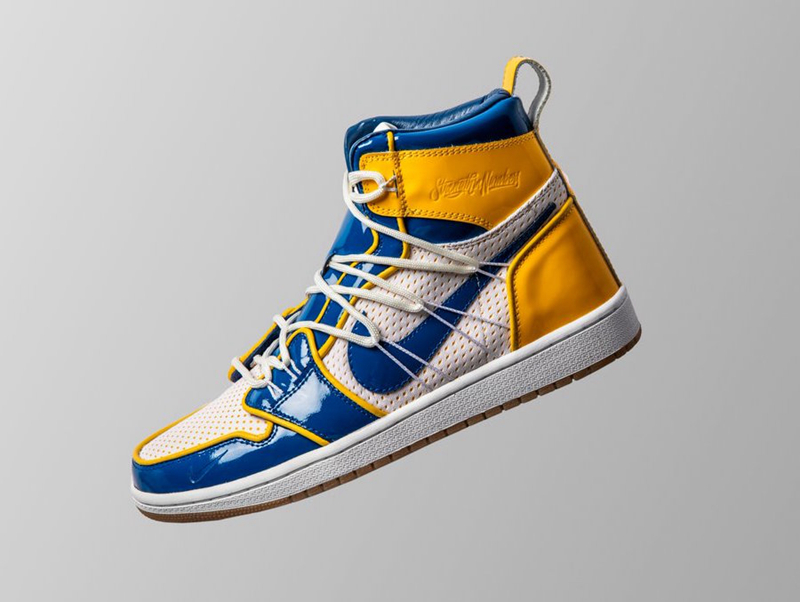 The tongue is gilded with the Warriors logo. The upper is printed with the slogan "Strongth in Numbers". The Warriors slogan is printed on the heel. There are six vintage numbers on the heel, representing the six championships of the Warriors.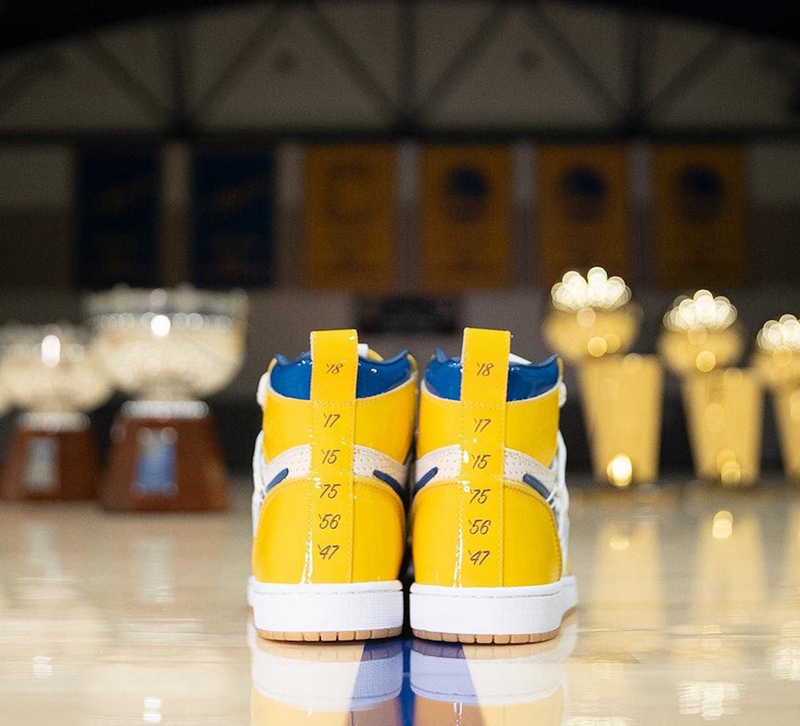 This custom version of the Air Jordan 1 is limited to 6 pairs worldwide due to the use of rare materials, and is also a tribute to the 6 crown. For the average sneaker player, I am afraid it is difficult to get rich again!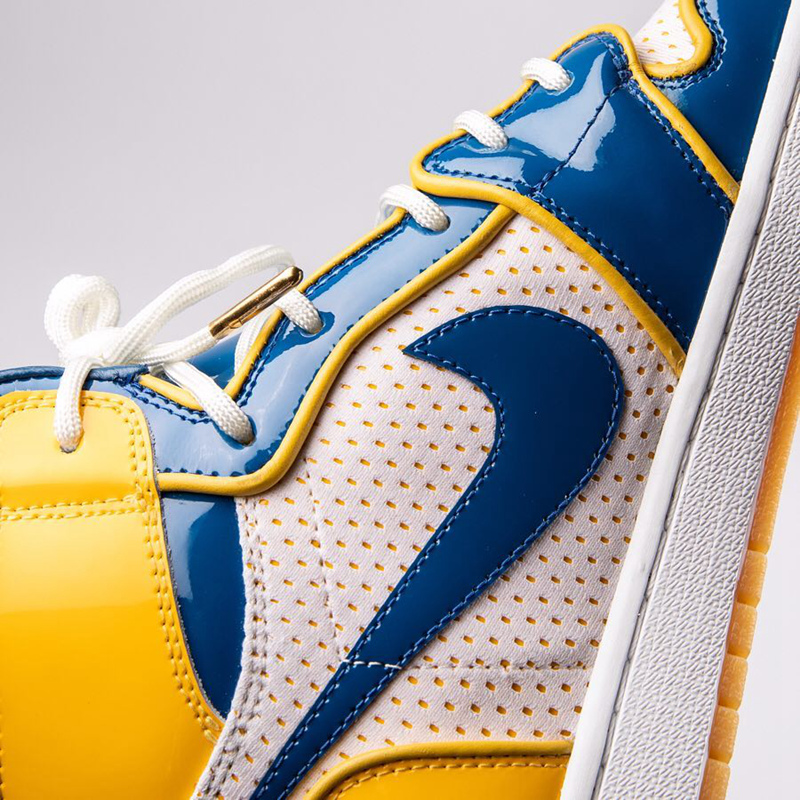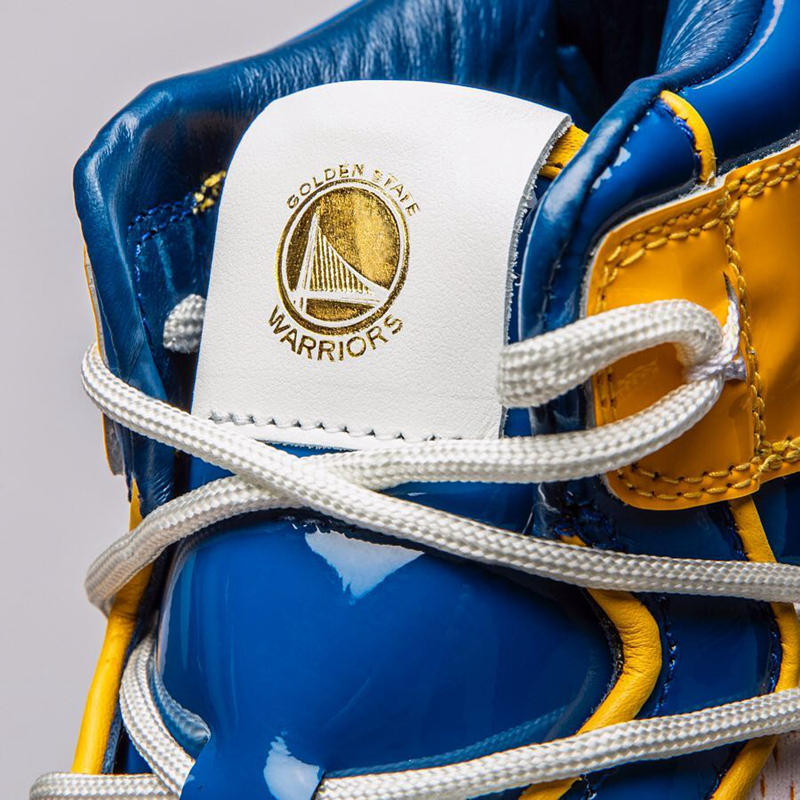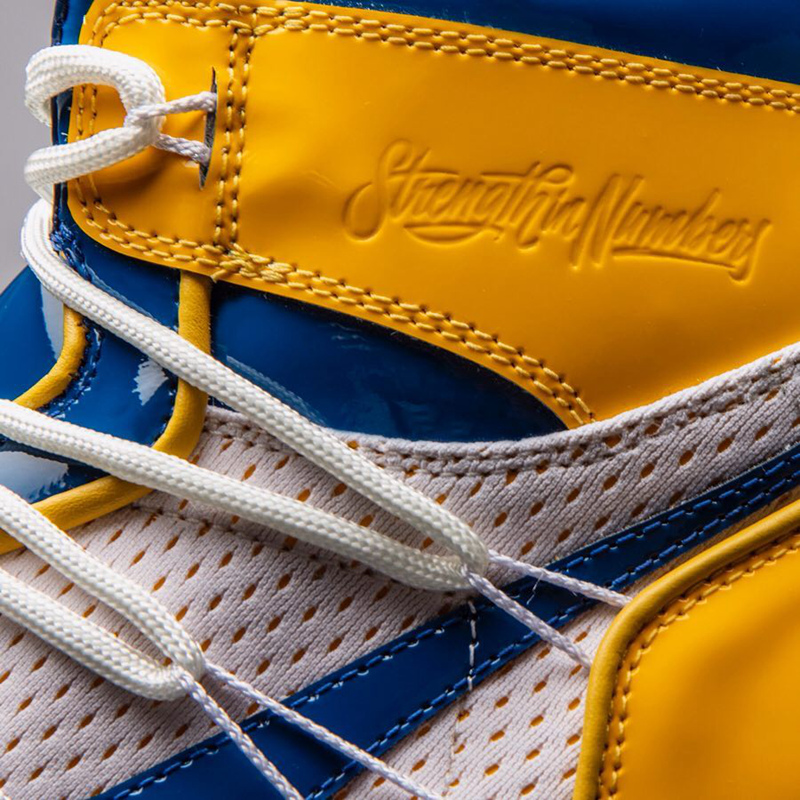 pic via:warriors/theshoesurgeon
YesKicks.cn TEAM

Feb.21.2019