As the strongest of the NCAA National University Sports League's first echelon, Georgetown University's "Hoyas" Marvels team has a small number of college teams to enjoy the Jordan shoe's PE shoe privilege. Recently, the official Ins account of the school team has exposed the latest Air Jordan 33 PE version, and also has a matching team uniform debut!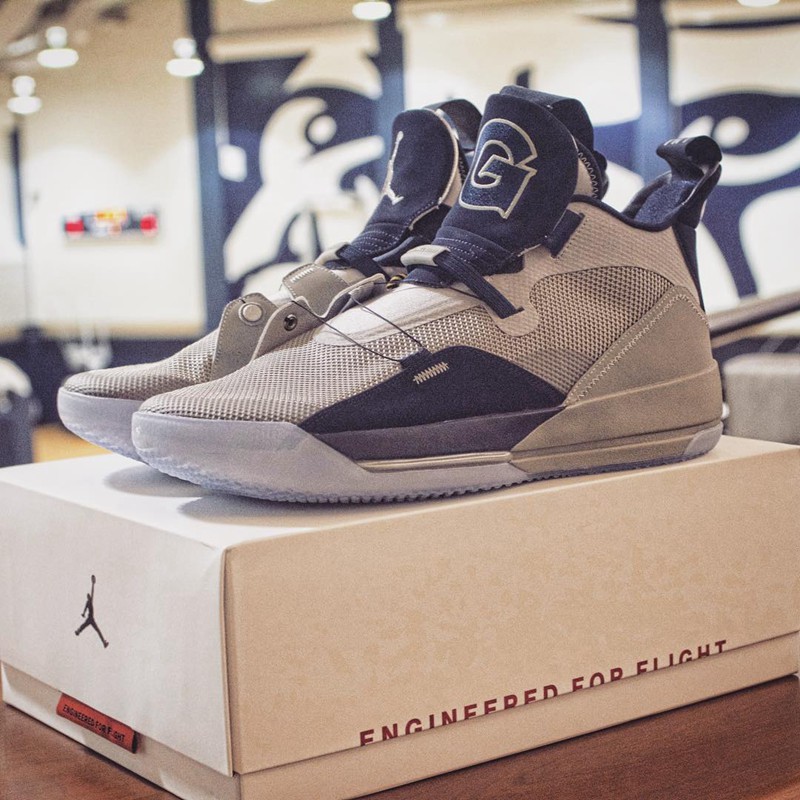 Judging from the current exposure photos, this dual Air Jordan 33 Georgetown PE version is the same color as the previous university, and is still covered with the iconic gray-blue. The suede and synthetic mesh are spliced to create a shoe body that combines the color scheme itself with a strong casual texture. The outsole also uses the crystal rubber material that the 33rd generation admires. The huge "G" embroidery on the left foot shows the identity of the home team!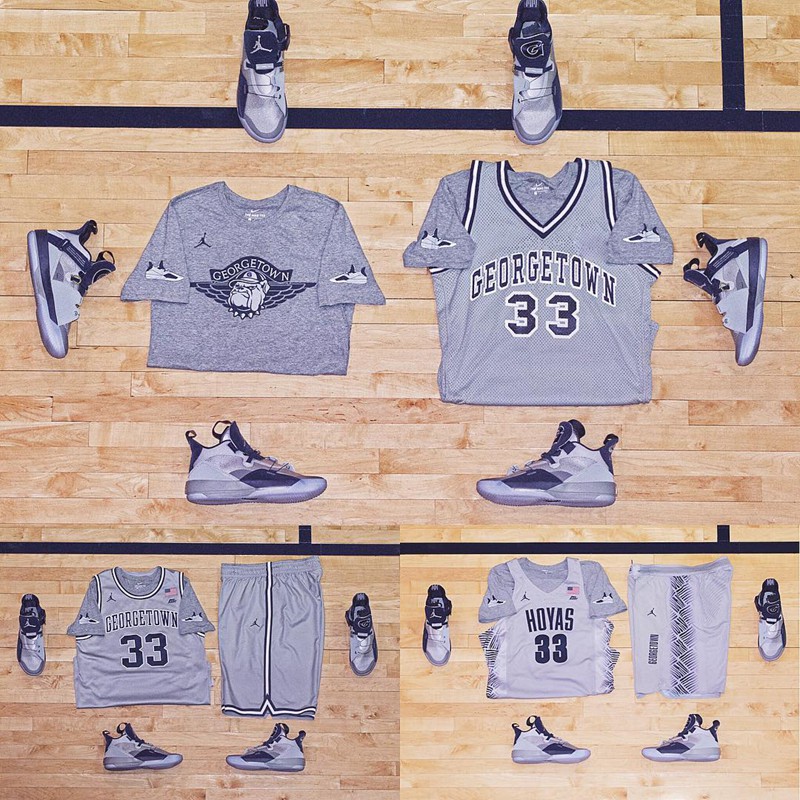 At the same time, there were also university-themed uniforms, which brought two versions of the jersey ball pants and the short-sleeved T-Shirt for training. The training short sleeves are printed on the two sleeves with the Air Jordan 33 PE pattern, and the basketball pattern in the traditional Jordan wing logo is changed to the famous school team mascot "Jack the Bulldog". The cartoon image of the bulldog is printed on the chest. Also replace "AIR JORDAN" with the name of the university, with a strong sense of belonging and honor at a glance!

This time, Georgetown University PE Kit does not have any sales information at present. According to the past situation, it should be exclusively equipped for college players! Looking forward to the future, I have to remove the "G" Logo version of the market may be, like a friend can only see the illustration first explained! We will continue to bring you more recent sneaker reports!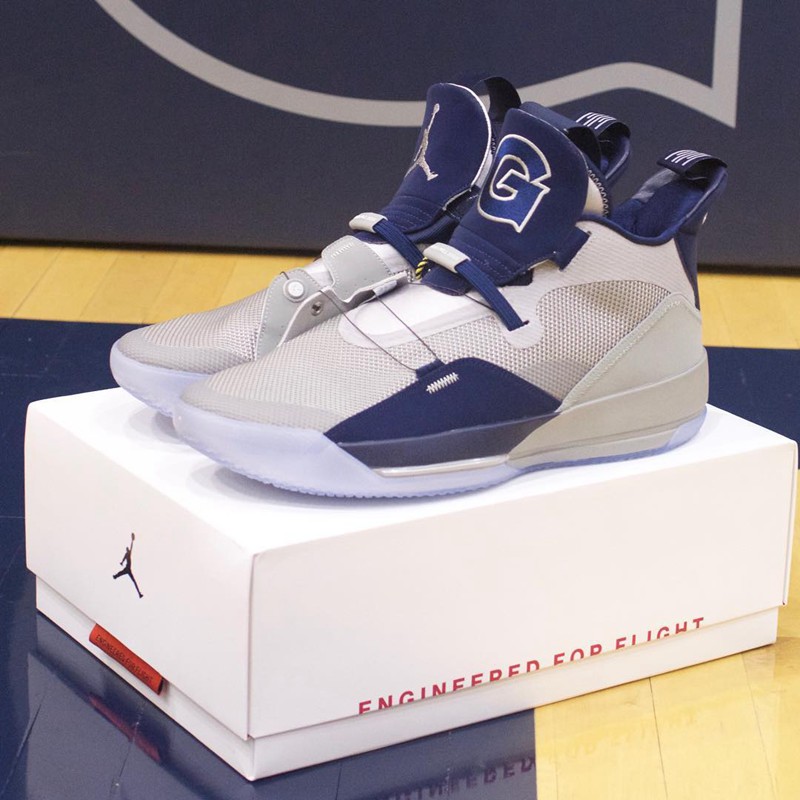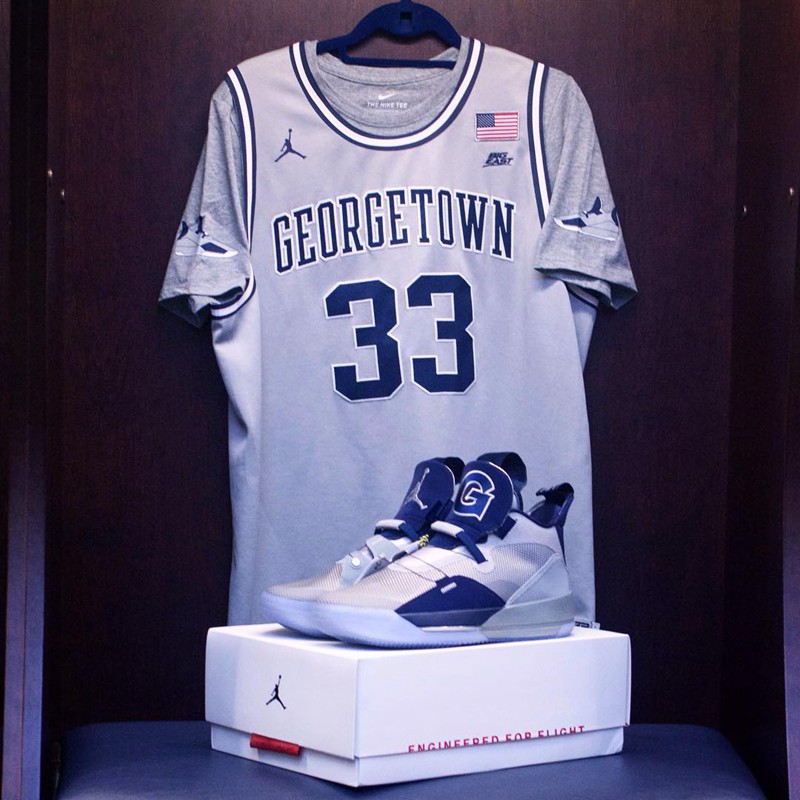 YesKicks.cn TEAM
Oct.8.2018