Following "We stole deep into the Celtics locker room! Owen original shoe there are so many!", We can finally announce planted foreshadowing of the big things!
I believe there are already a lot of fans have guessed, everyone looking forward Owen a new generation of signature shoes Nike Kyrie 5 released!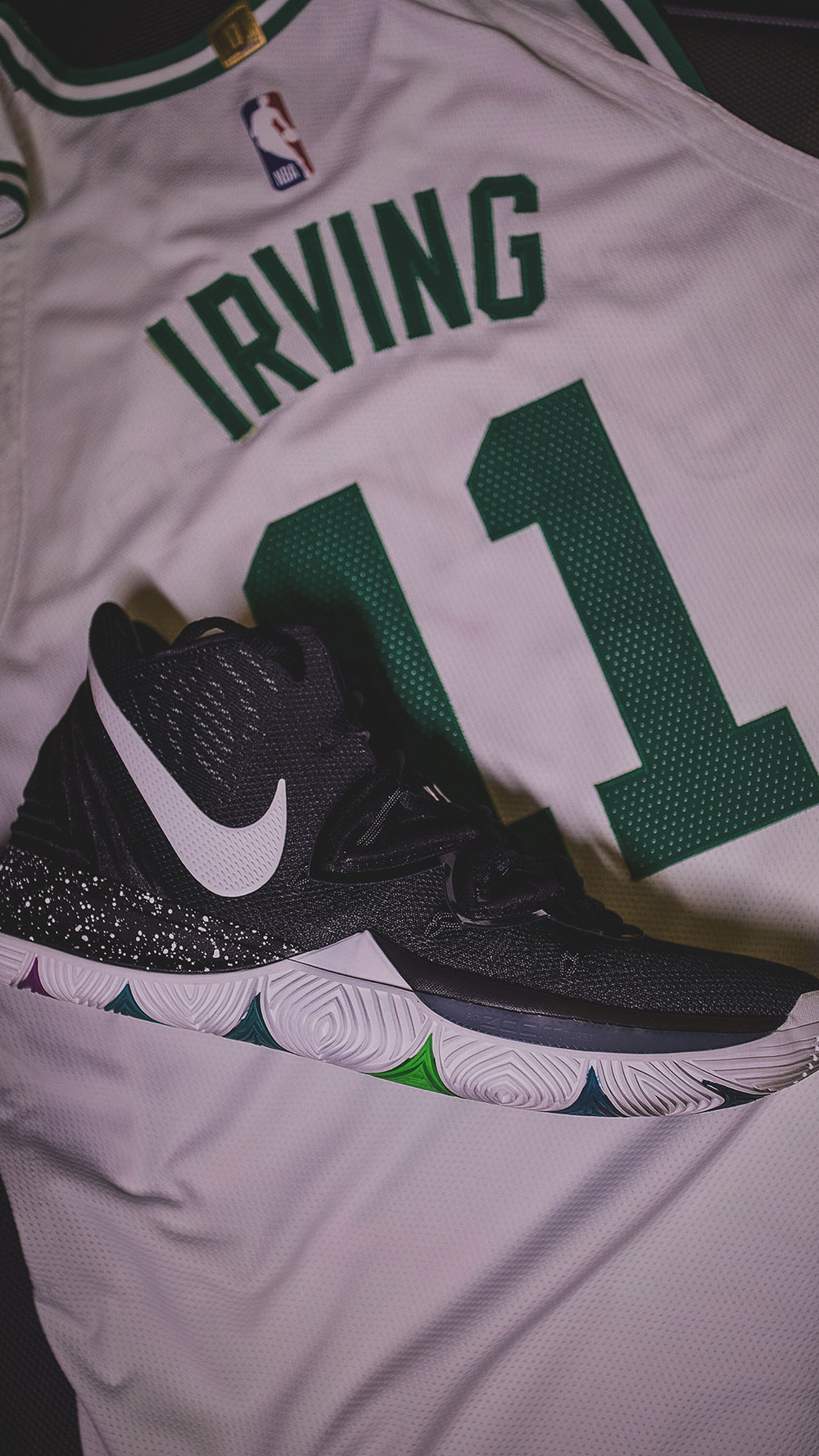 Nike Kyrie series has been a real party favorite shoes, not only comfortable, cost-effective, but also numerous color.

That Kyrie 5 What changes will be made in the design and configuration of it? YesKicks TEAM will bring first-hand reports and freshly baked exclusive pictures!
In the locker room

When we "steal touch" into the Celtics locker room, only to see a lot of pro-Owen wore Kyrie 4 PE, of which there are double black and white color Kyrie 5.

▼ when the hands get really excited heart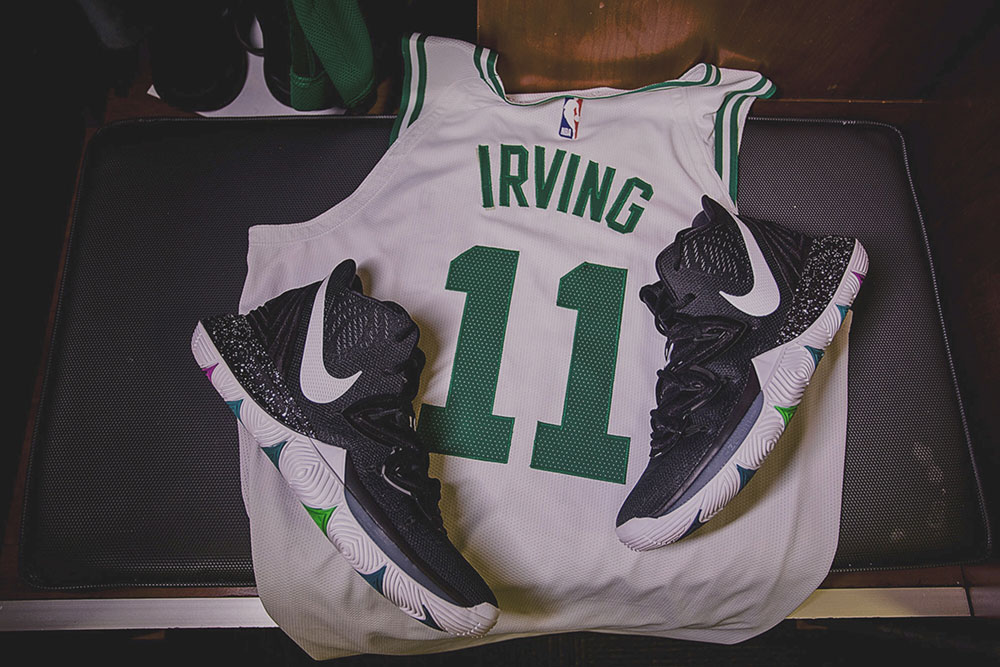 This pair of shoes is in the training squad before Owen was exposed on foot out of that pair, three generations not only has continuity on the descent, there is a significant new design compared to before.

▼ Celtics took the home team locker room door Kyrie 5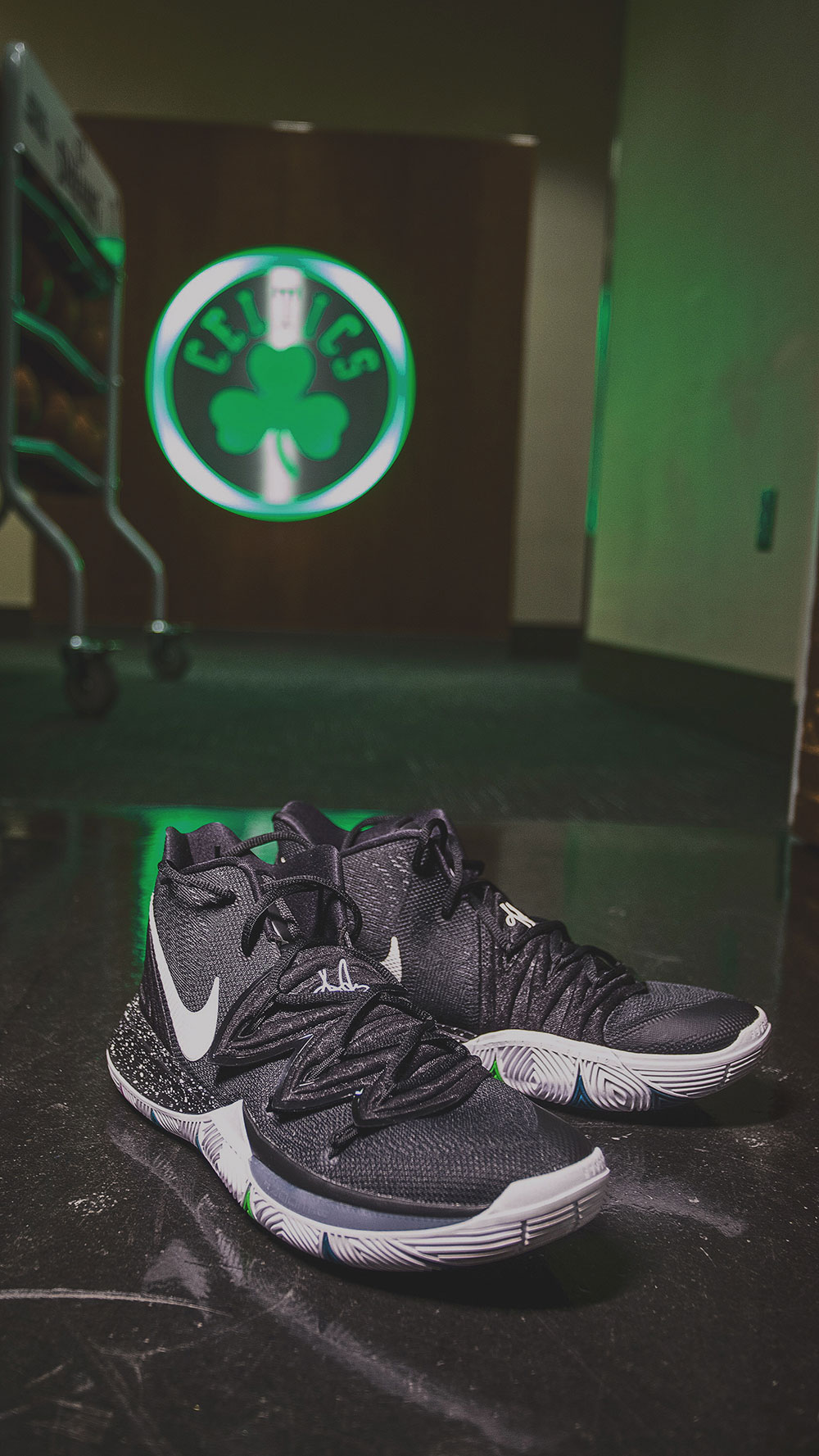 This pair of black and white color Kyrie 5 was named BLK MGC (Black Magic Black Magic), it is like wearing these shoes you will have magic in general, can do anything they want in the field.

▼ Kyrie 5 on Celtic debut wood floor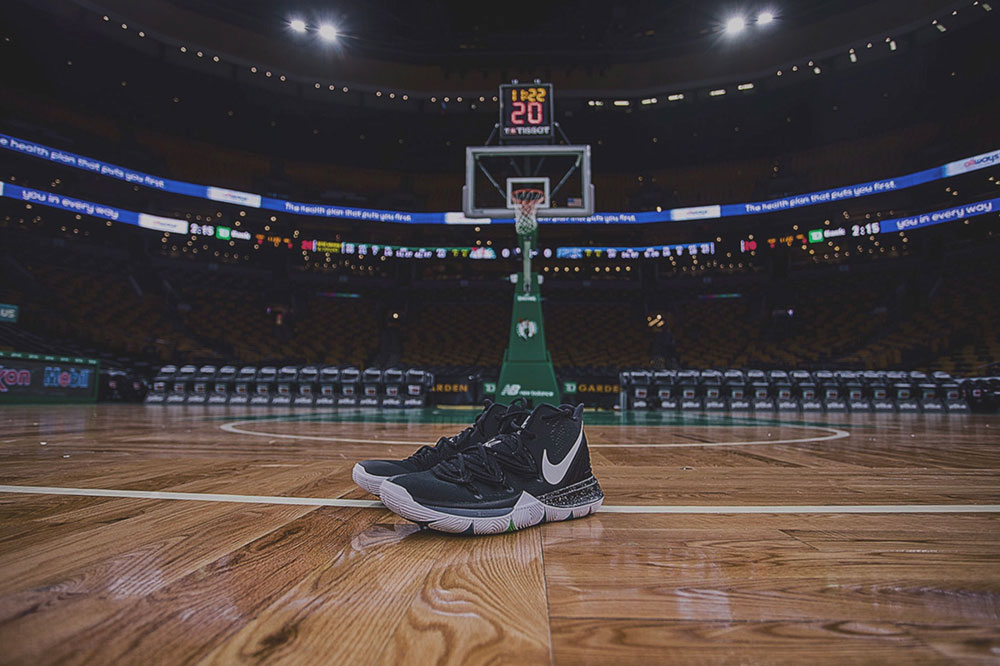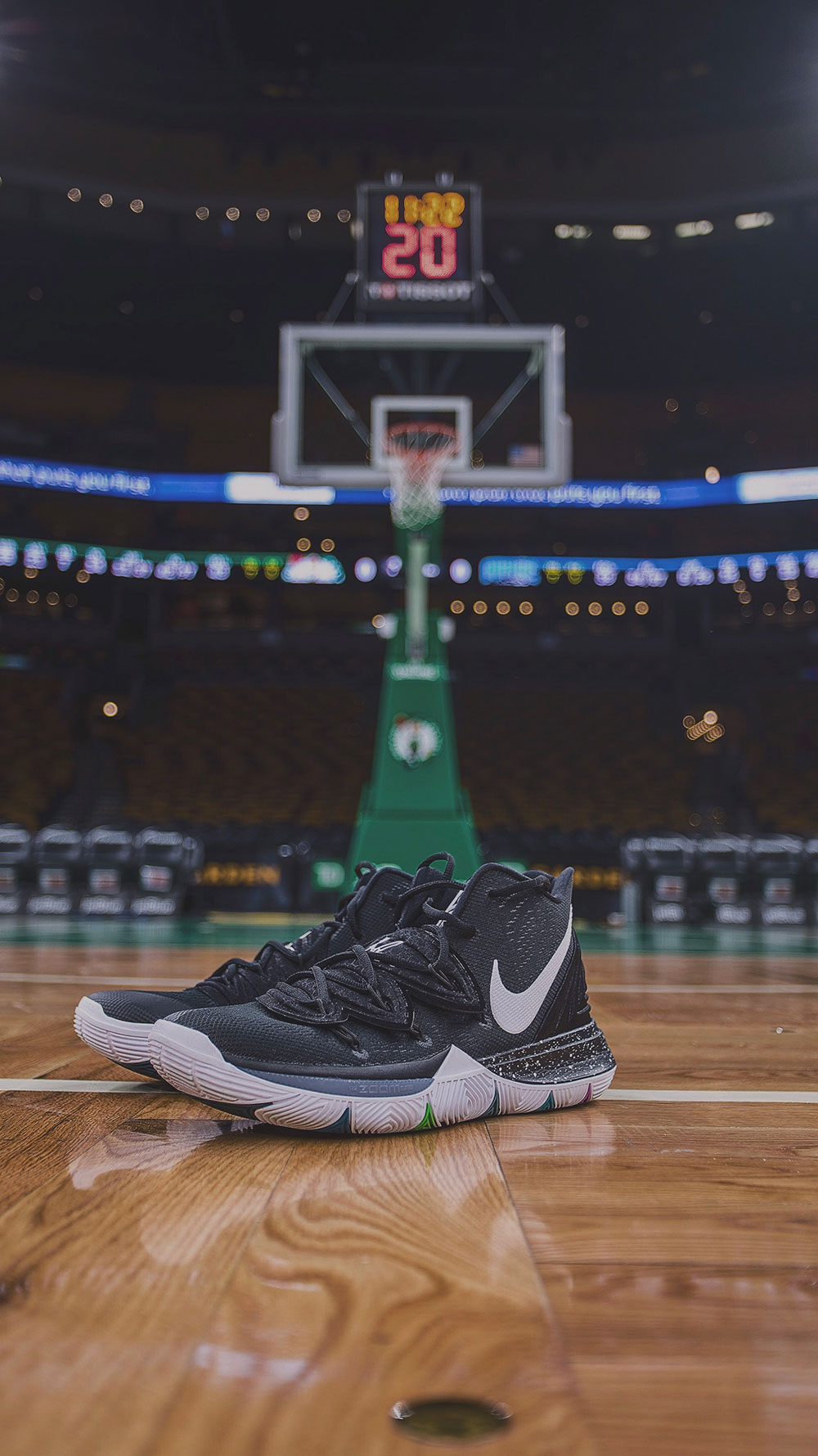 This generation Owen signature shoe design, in addition to re-shaping of the upper and abnormal exaggerated Swoosh addition, shoes are also adding a lot of personal details Owen elements.

▼ heel geometric pattern, inspired by Fatima's hand tattoo on the left arm Irving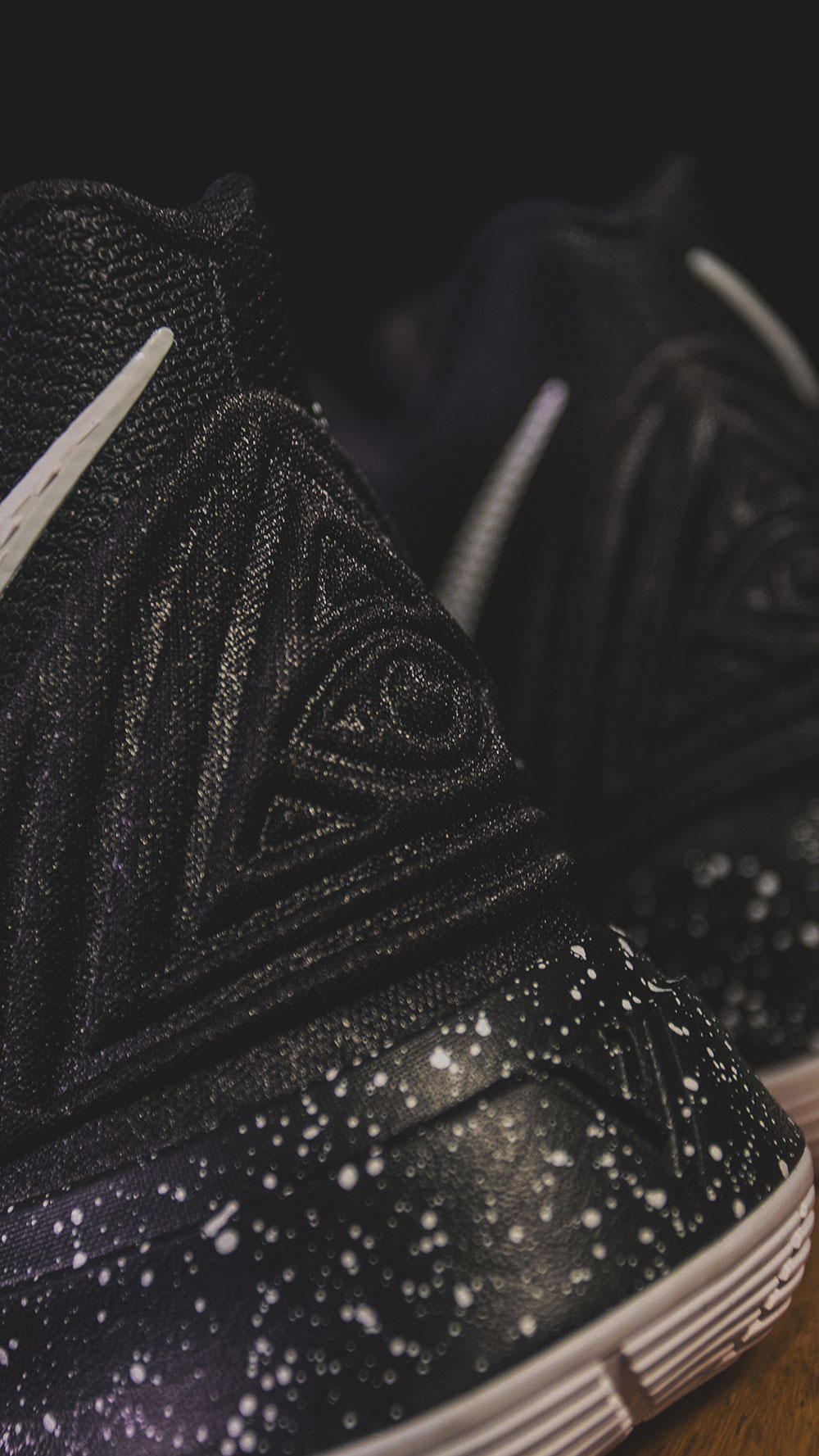 ▼ uses the same Hamsa sole design, a symbol of bad luck away from him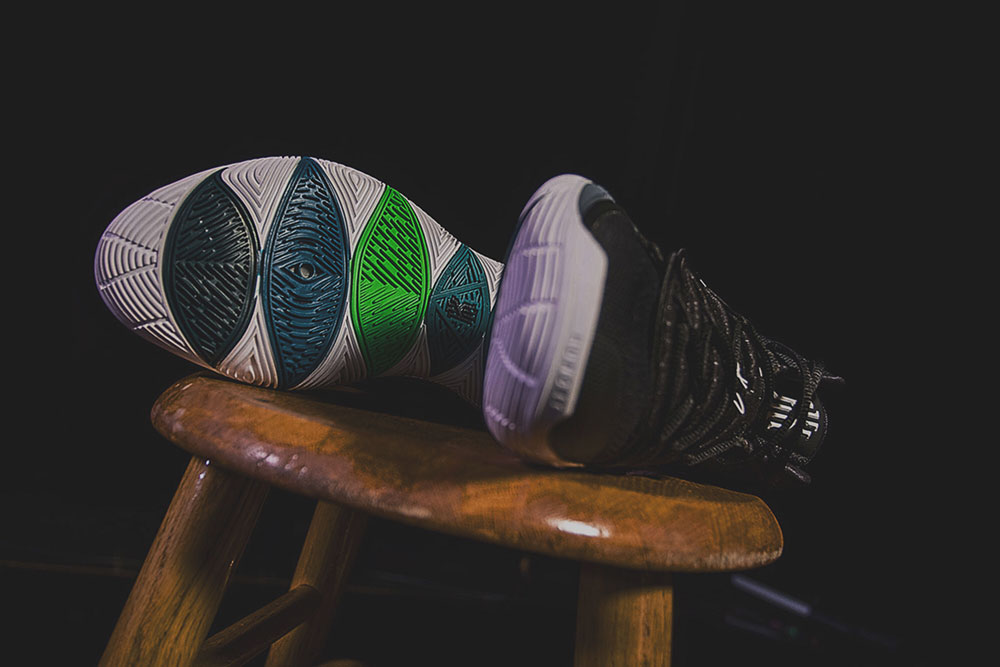 ▼ESTABL and ISHED and "1992" represent the year in which Irving was born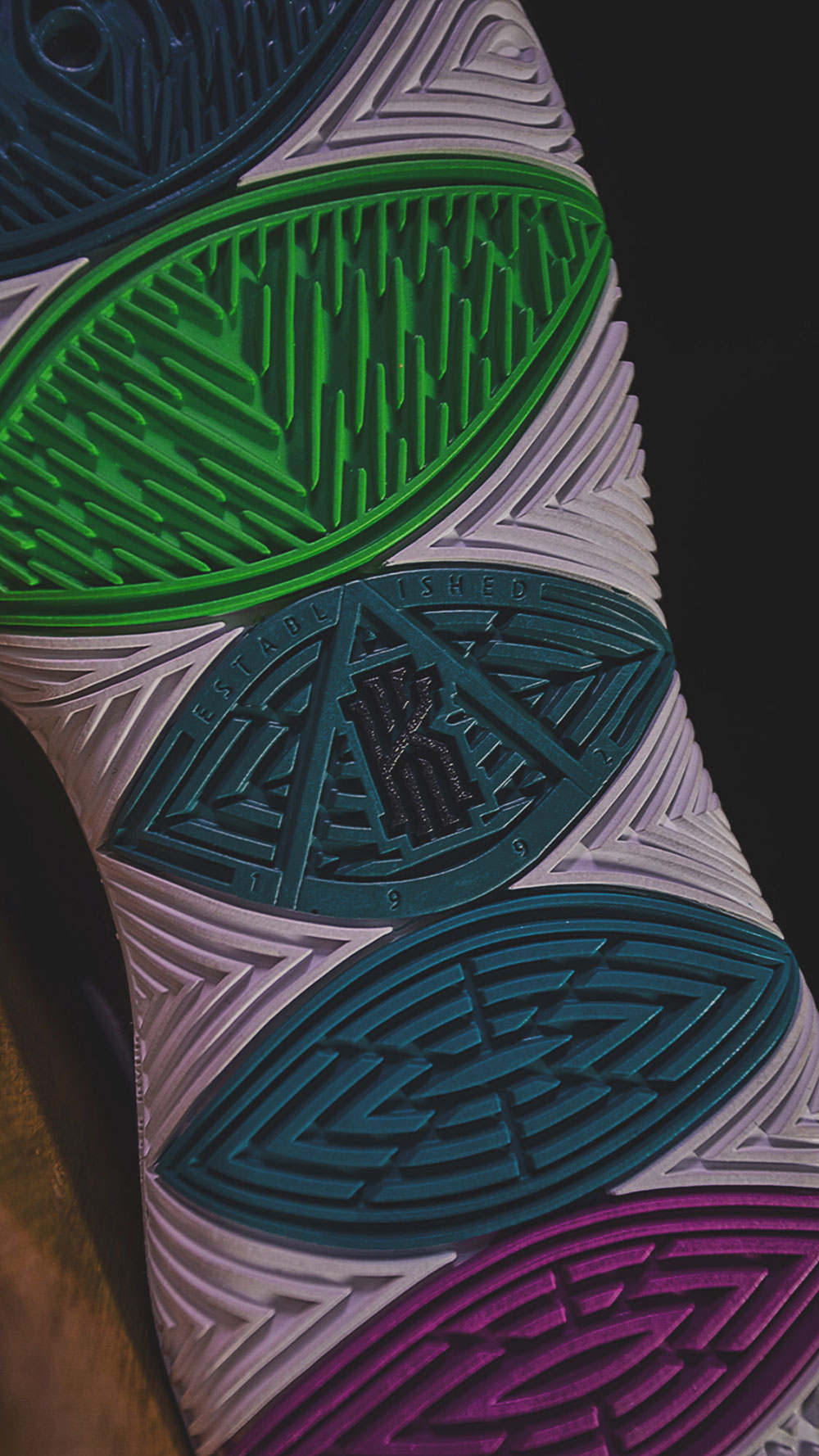 ▼The inside is written "ENGINEERED TO THE EXACT SPECIFICATIONS OF KYRIE IRVING"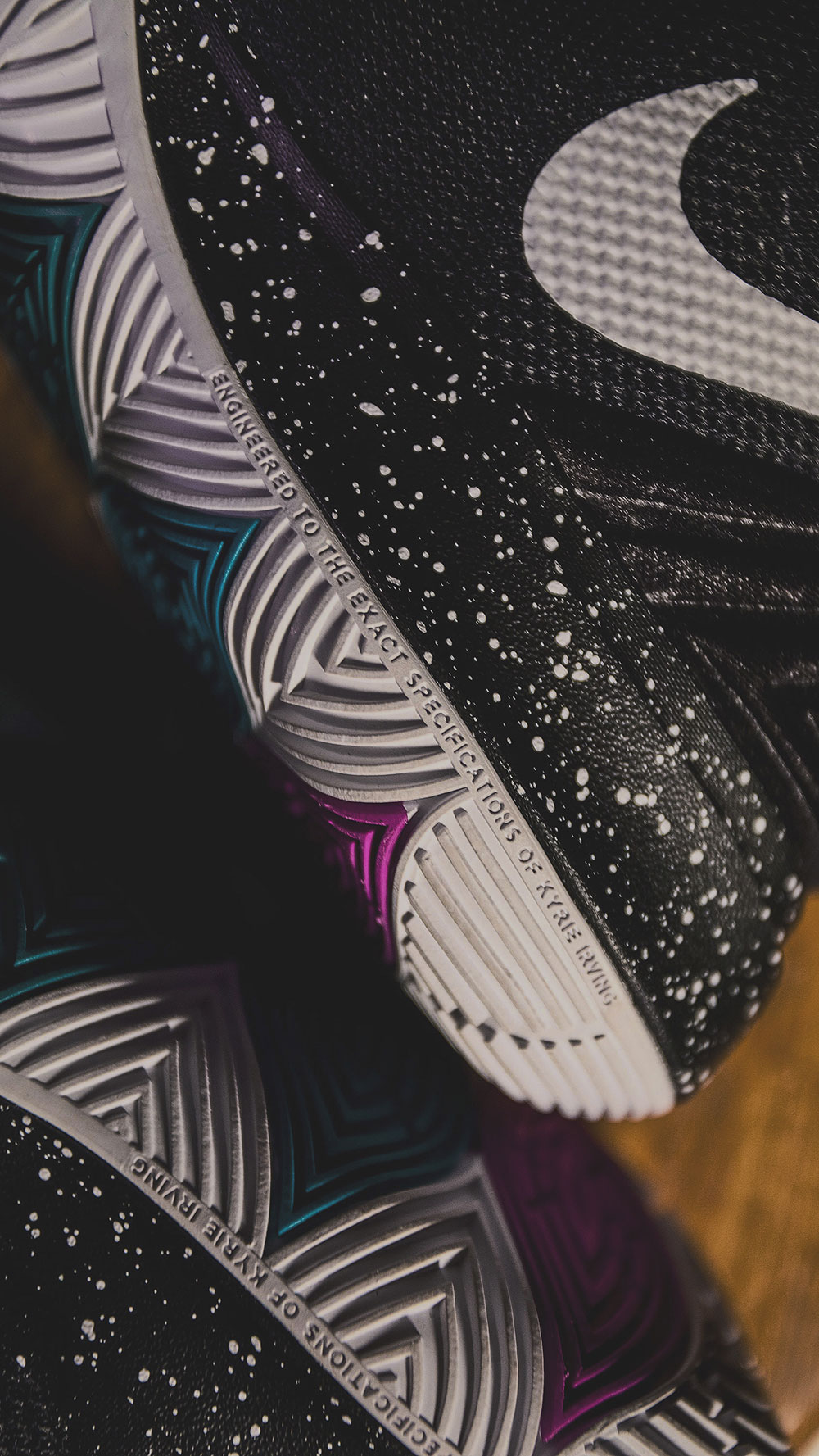 ▼New concept "AIR ZOOM TURBO", the air cushion is increased to 240% of Kyrie1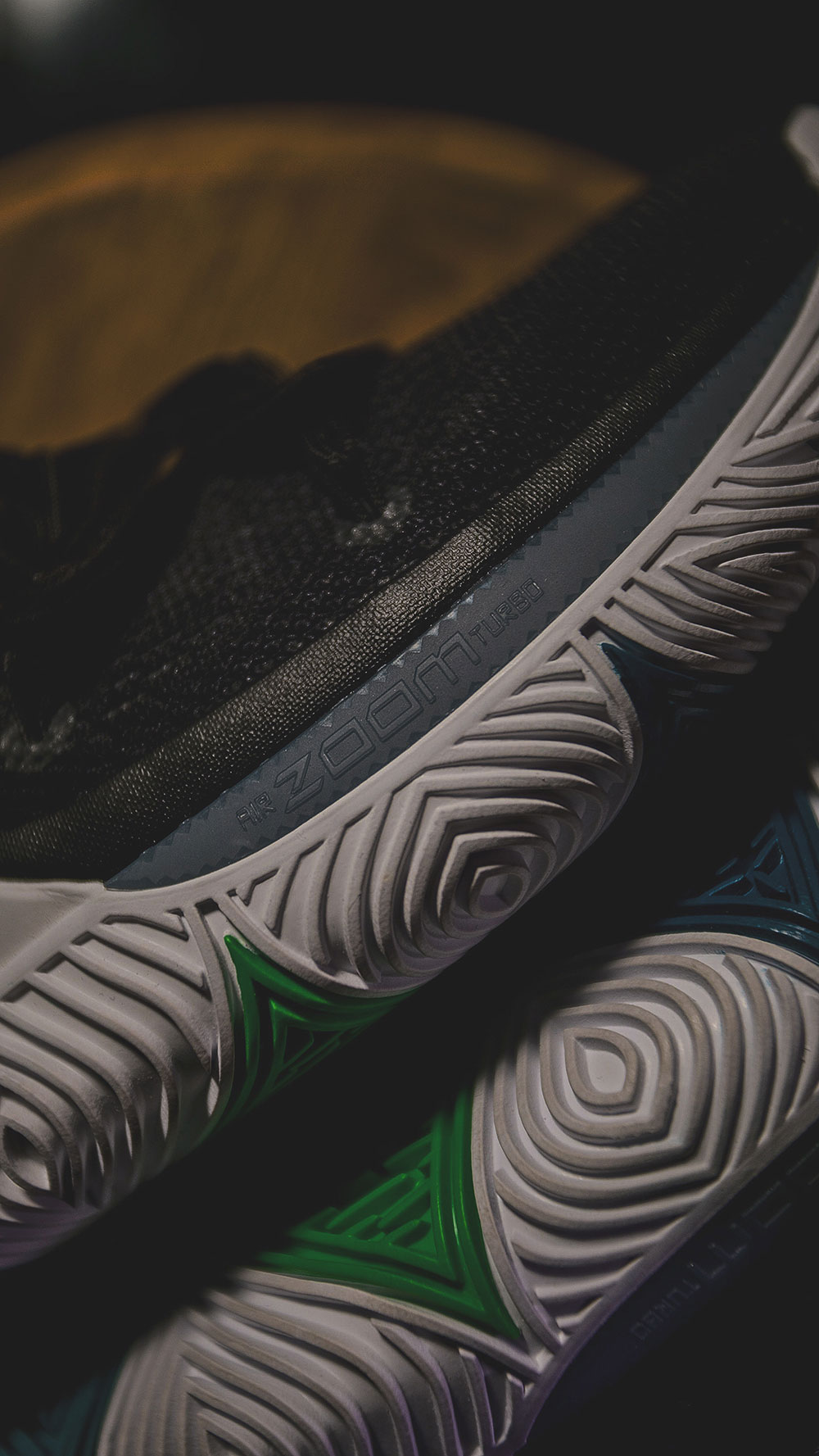 In addition to this pair of black magic color, and starting today on a limited Irving Kyrie 5 foot game "Taco" color.
Upper leaves with a shape Kyrie 5, with Travis "Taco" exclusive color Bennett cooperation will be limited edition in November 24.
Kyrie 5 "Taco" is unique not only in terms of color, the details of the shoes are also a great change.
▼ "TACO" printed on the right foot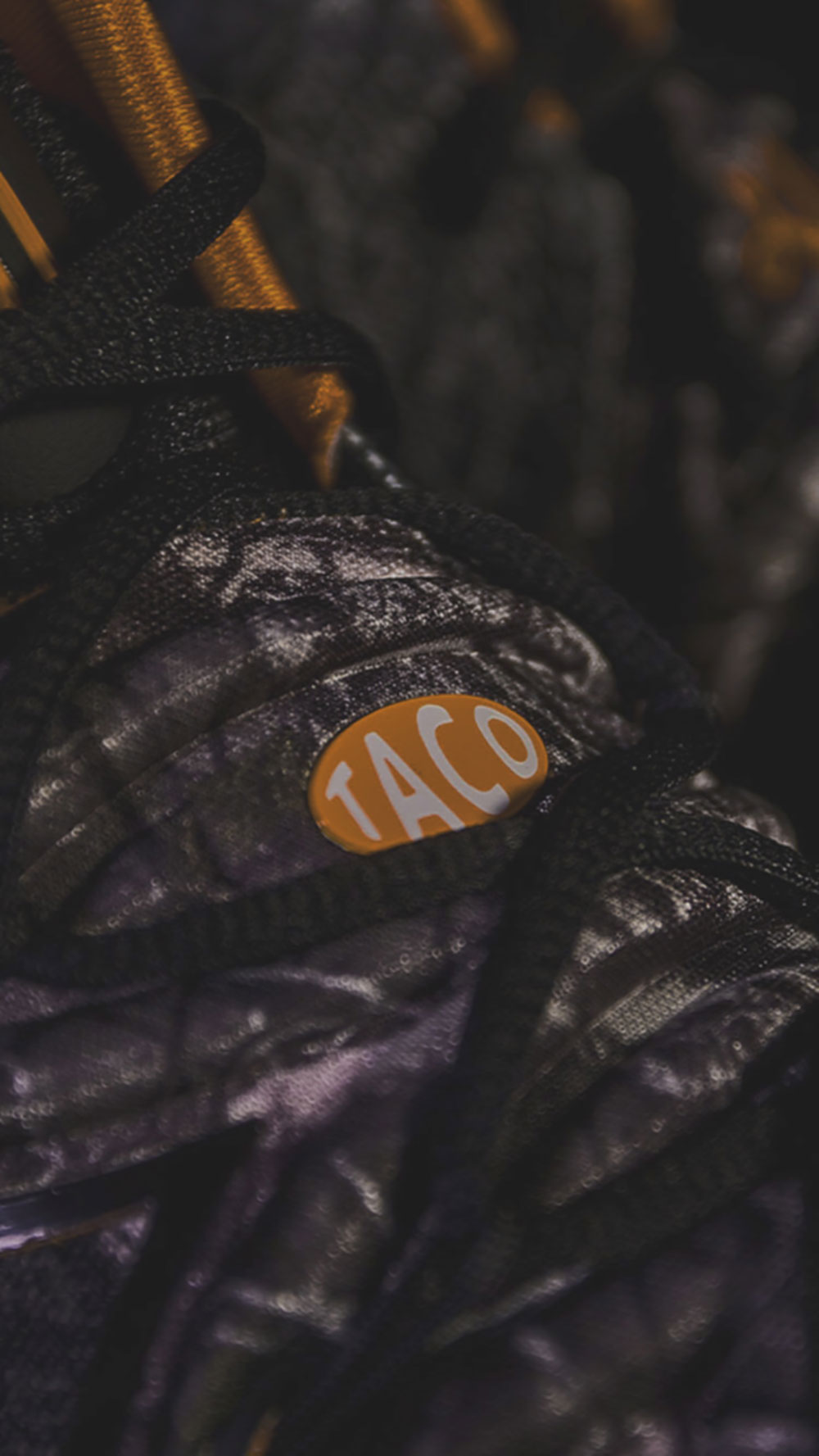 ▼ left foot Owen signature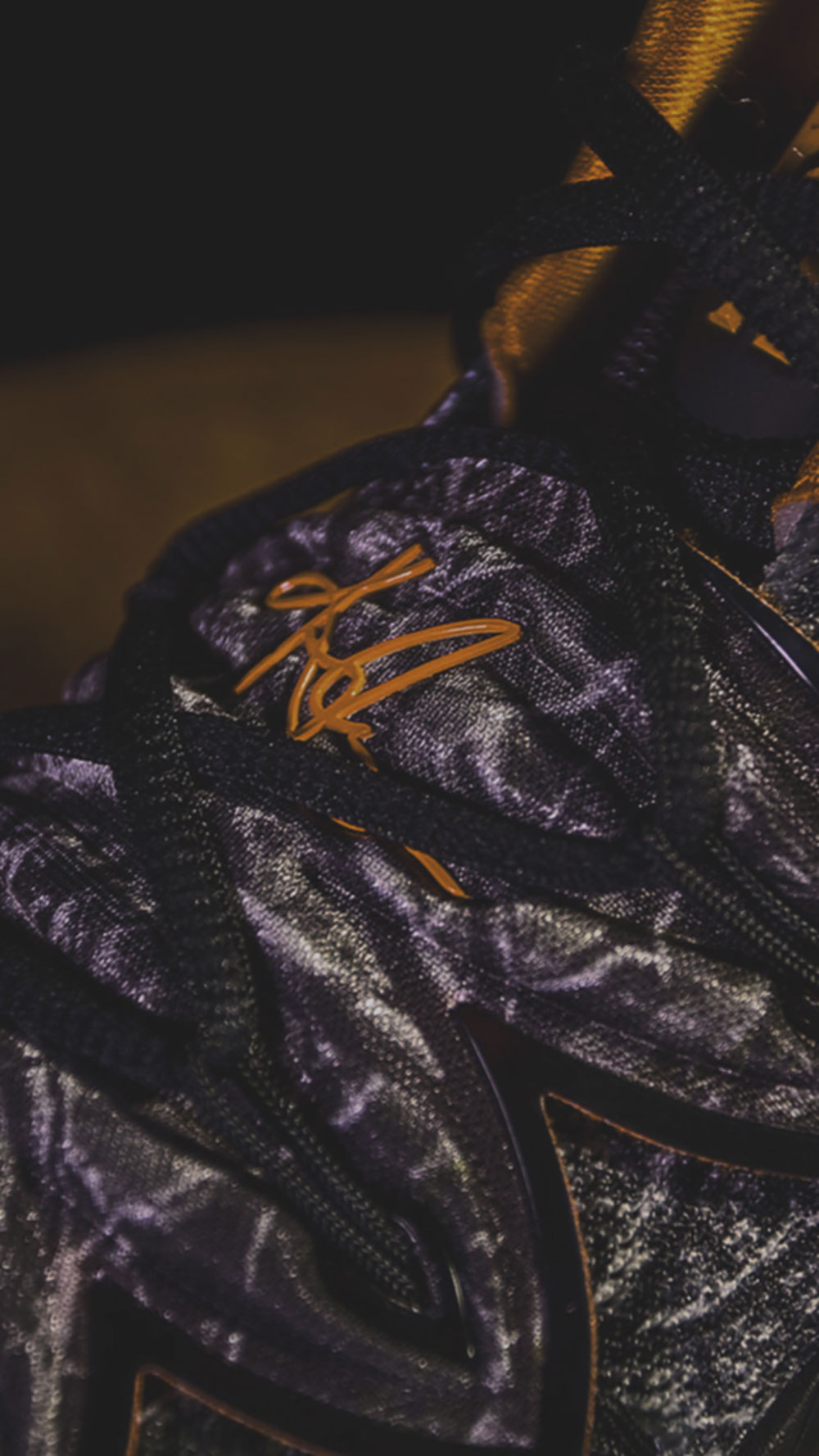 ▼ followed improved embossed pattern and large reflective Swoosh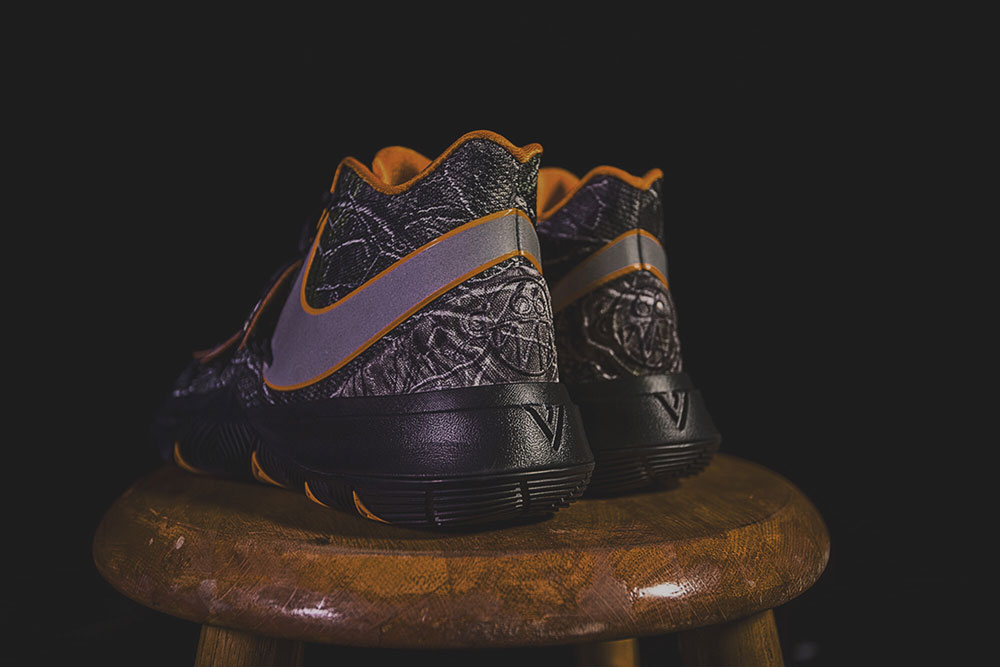 ▼Orange Embossing & Embroidery Swoosh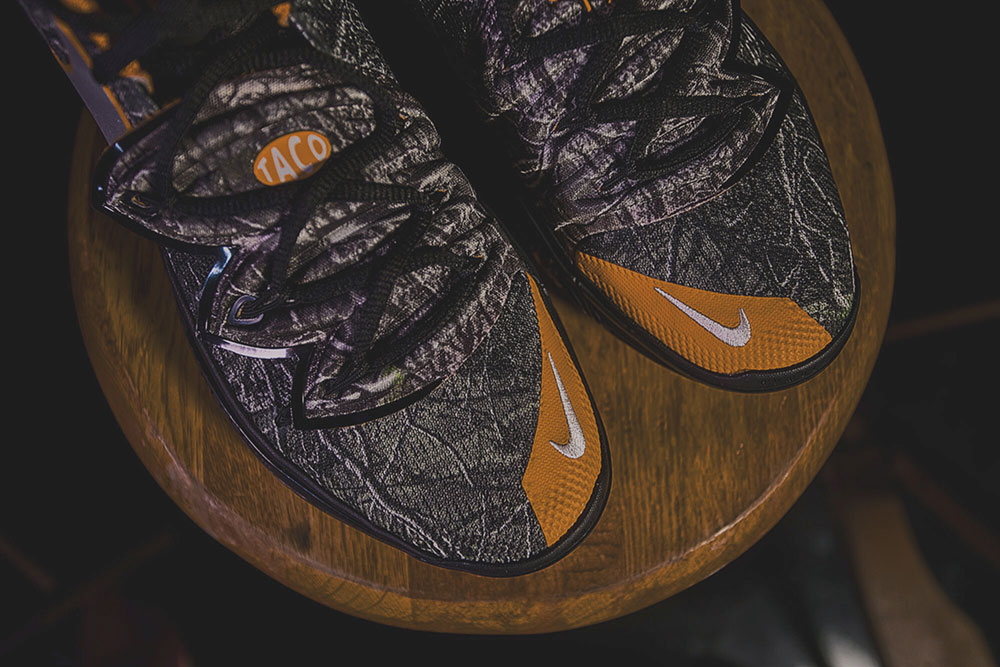 Advance on foot
Classic black and white Kyrie 5 "BLK MGC", can be said that how to wear will not go wrong color, but also for the actual party, the fighting on the pitch black vamp absolutely not afraid of dirty.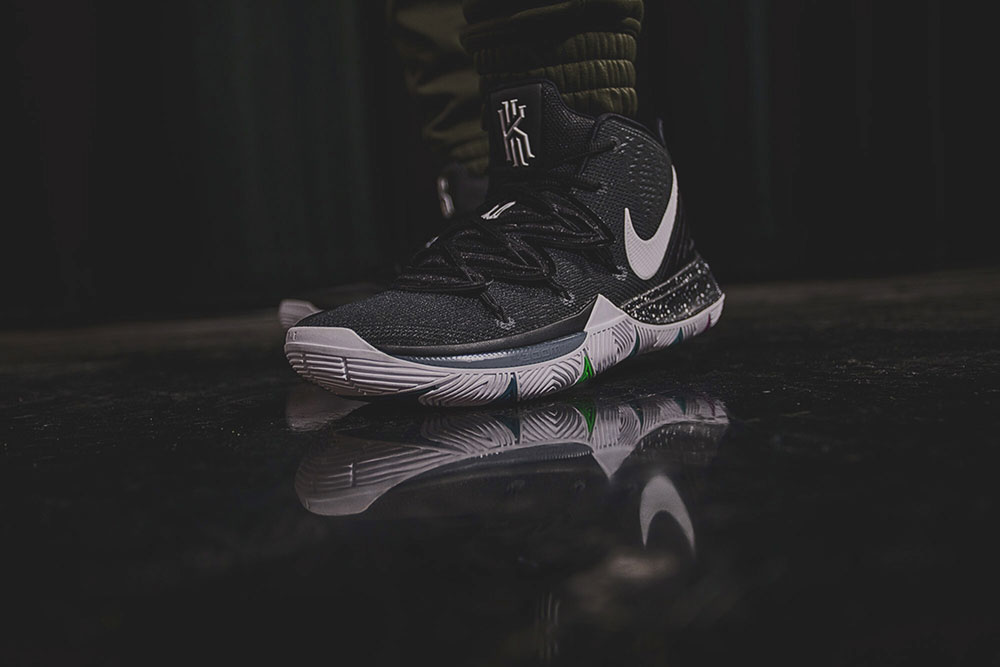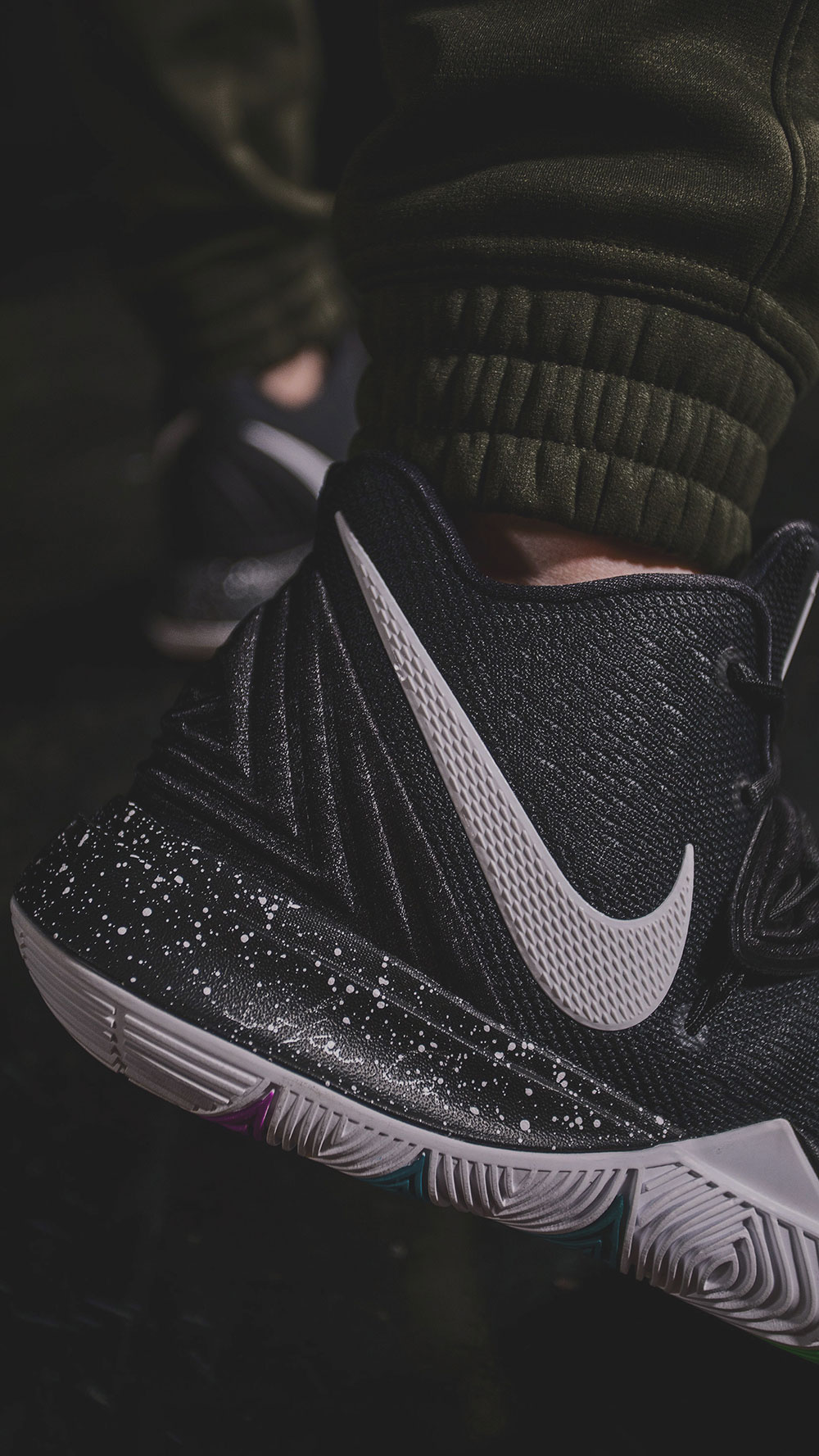 With the effect of dead leaves and orange joined Sao 3M reflective of embellishment, so Kyrie 5 "Taco" look extra special.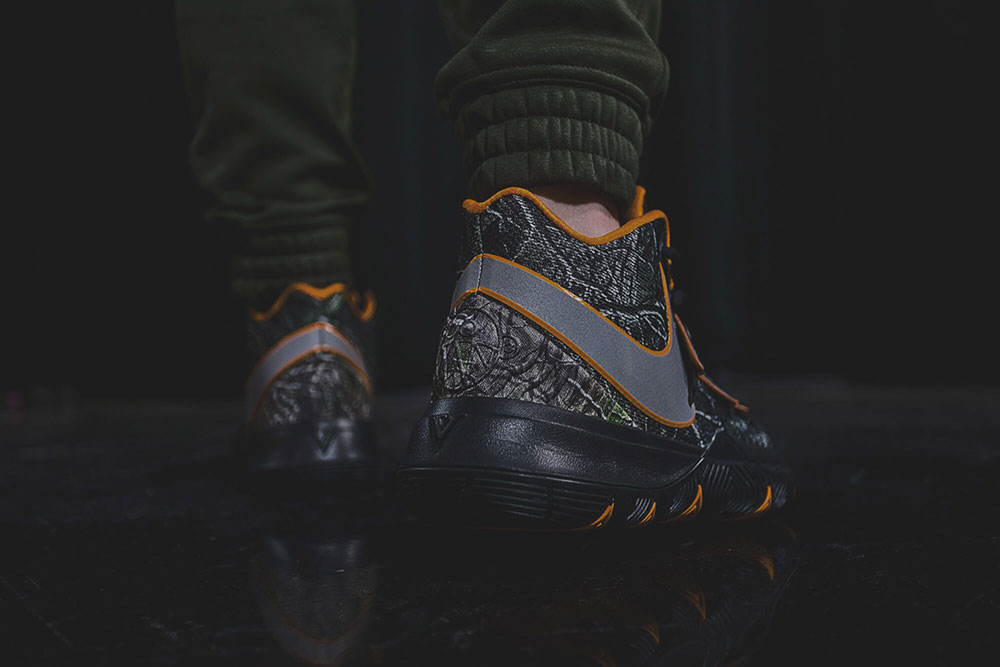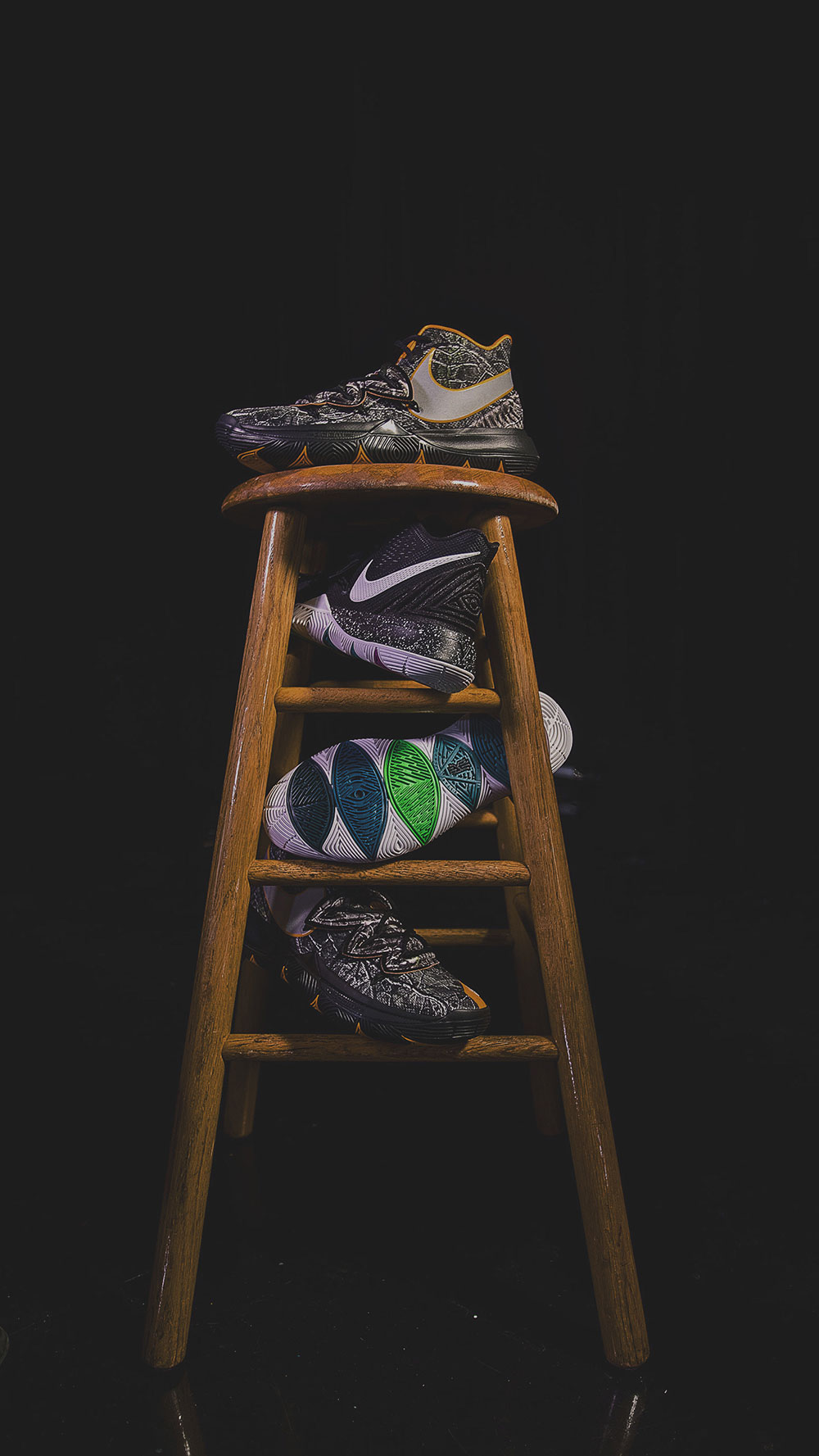 Great changes in design and configuration
We also conducted on-site face to face communication with Kyrie designer 5. Benjamin Nethongkome.
Compared to the previous generation, Kyrie 5 with the most significant adjustment of the three, one is the upgraded version of the Air Zoom cushion, where a brand new shoe design, there is a sole pattern lines.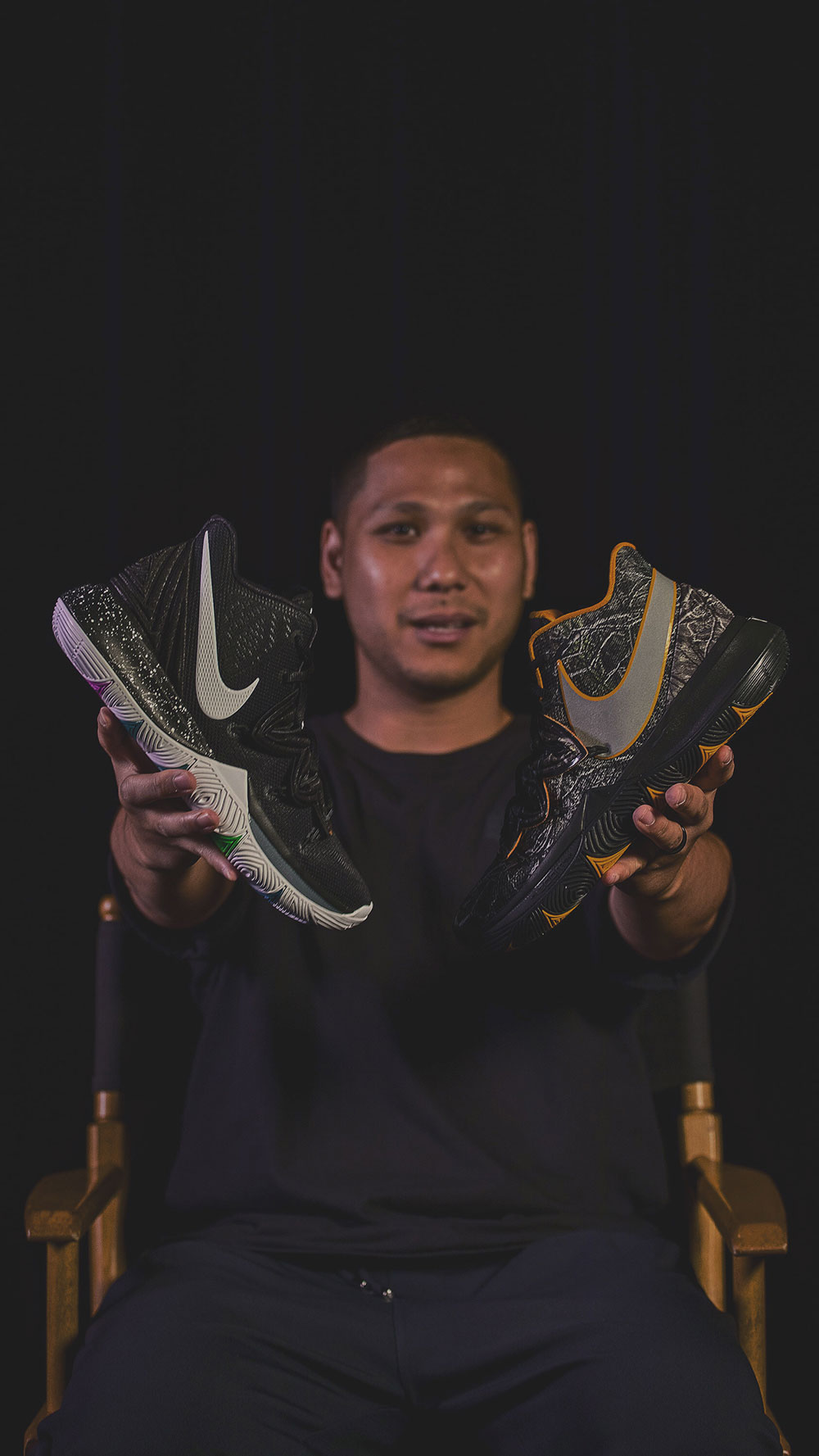 Increased upgraded Air Zoom air cushion
First, the Kyrie 5 was changed from the previous generation of the air cushion to the forefoot cushion, which is not only 2.4 times larger than the Kyrie 1, but also has a new design based on Owen's style.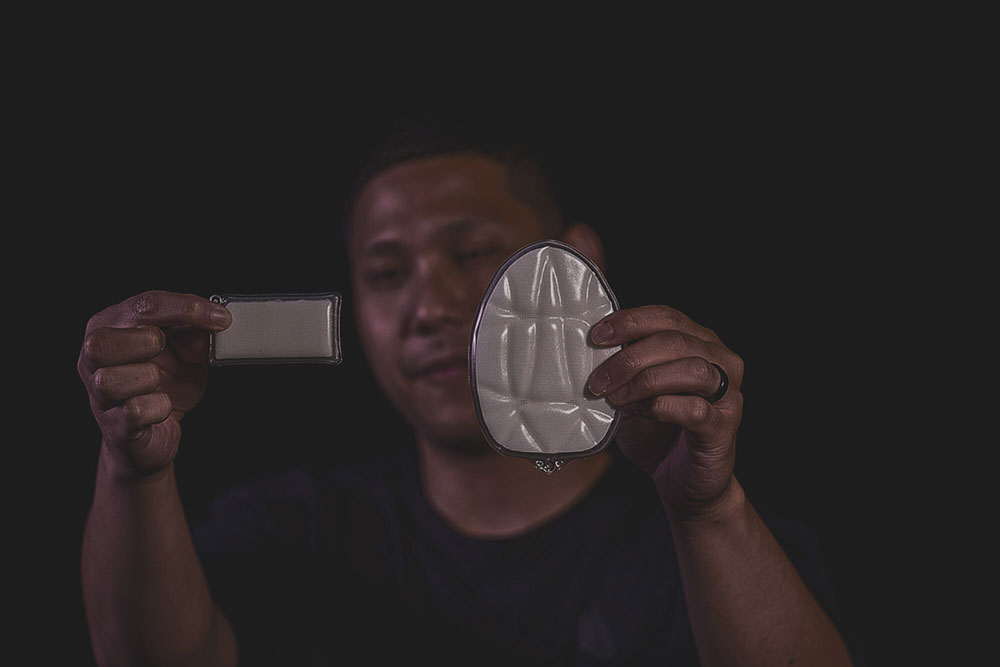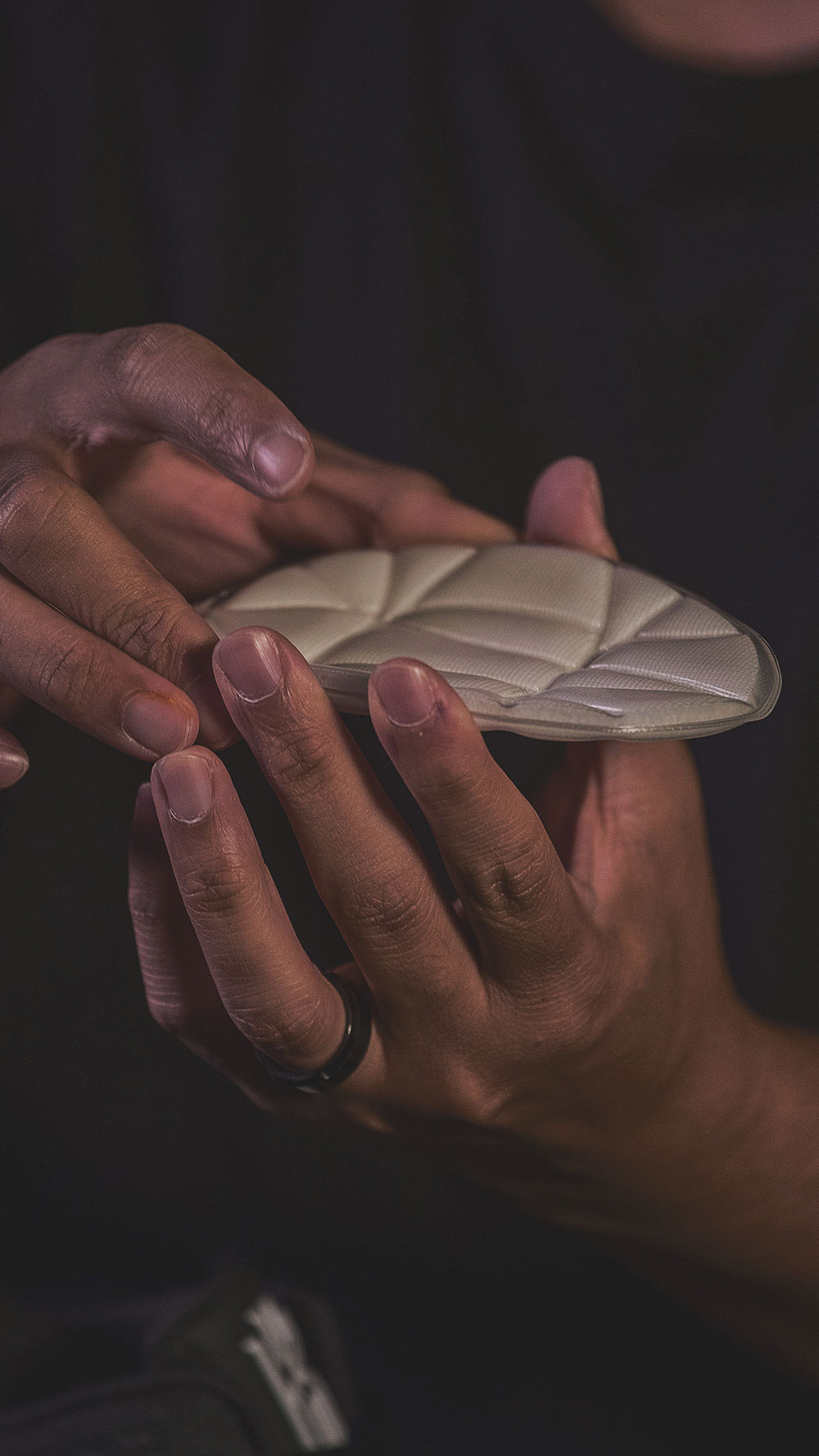 Nike Air Zoom Turbo series design, the air cushion is modular, curved outsole with forefoot allow its reach perfect fit, and may even can feel the force at every angle.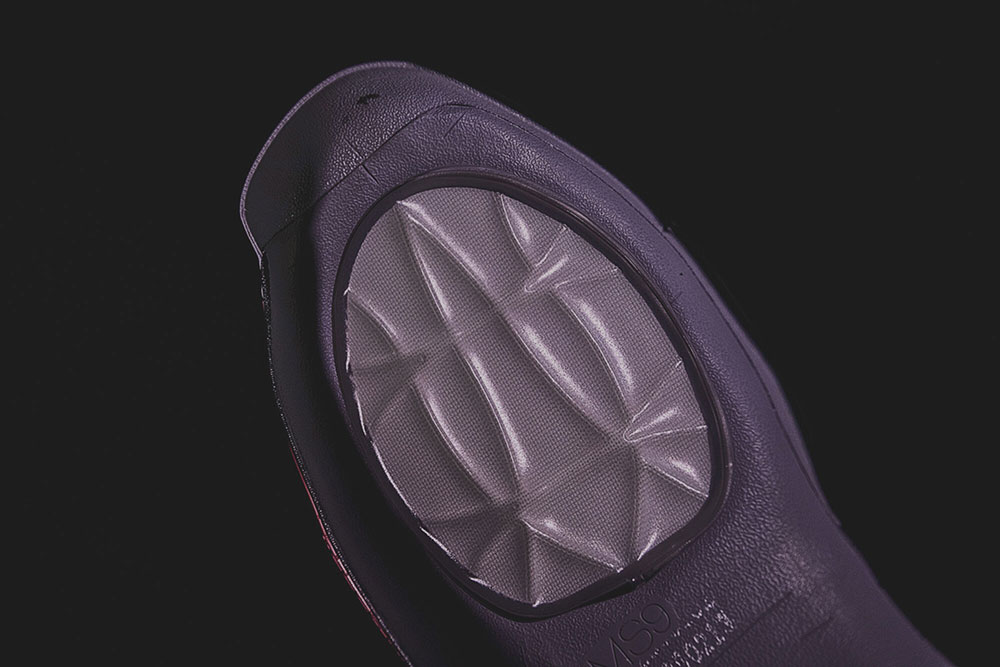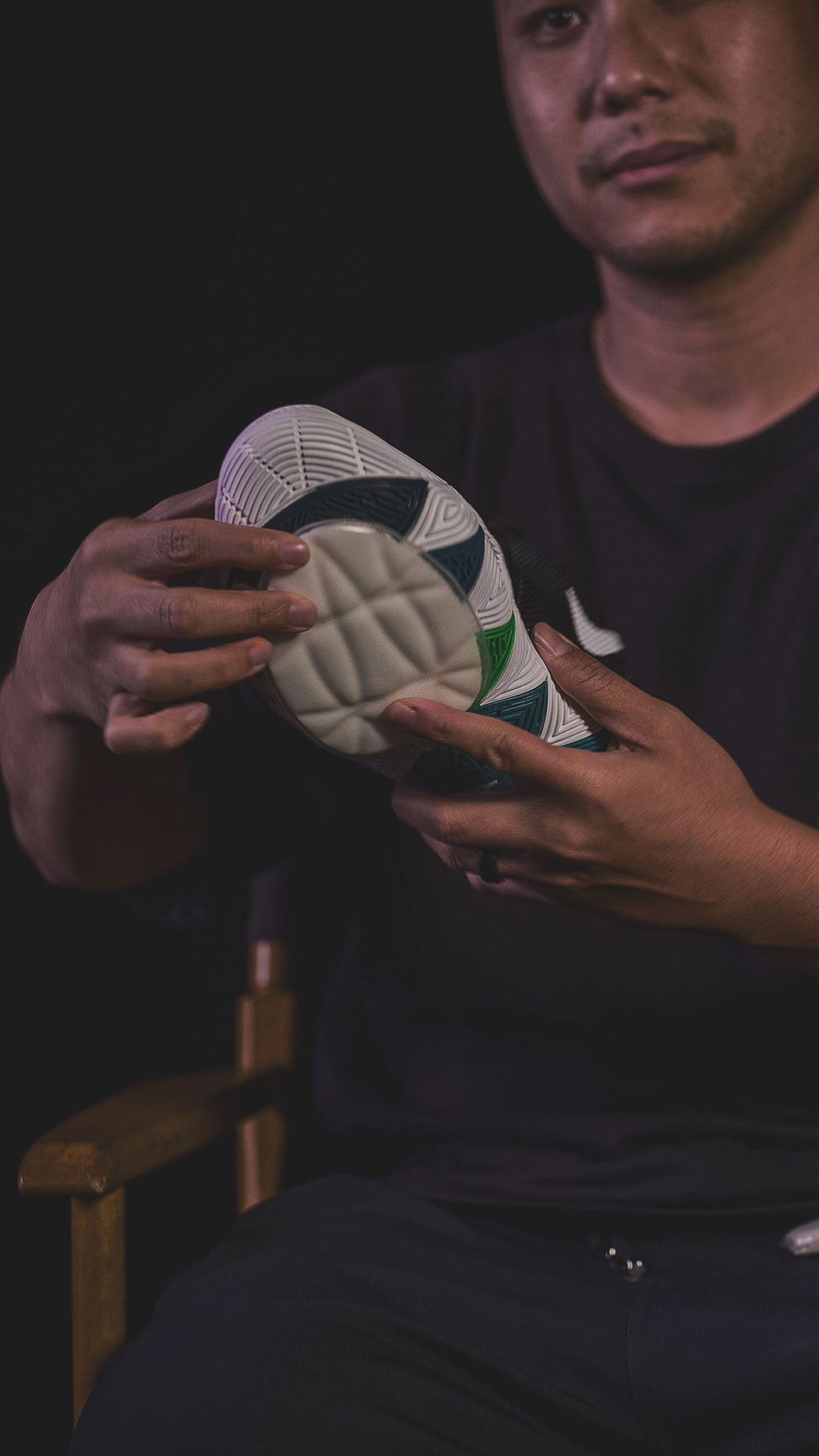 Special upper design
Inspired by the Venus flytrap upper design, with Flywire technology and the lid of the match, lifting upper beautiful, but also make the foot more fit, enhanced comfort sense of the parcel.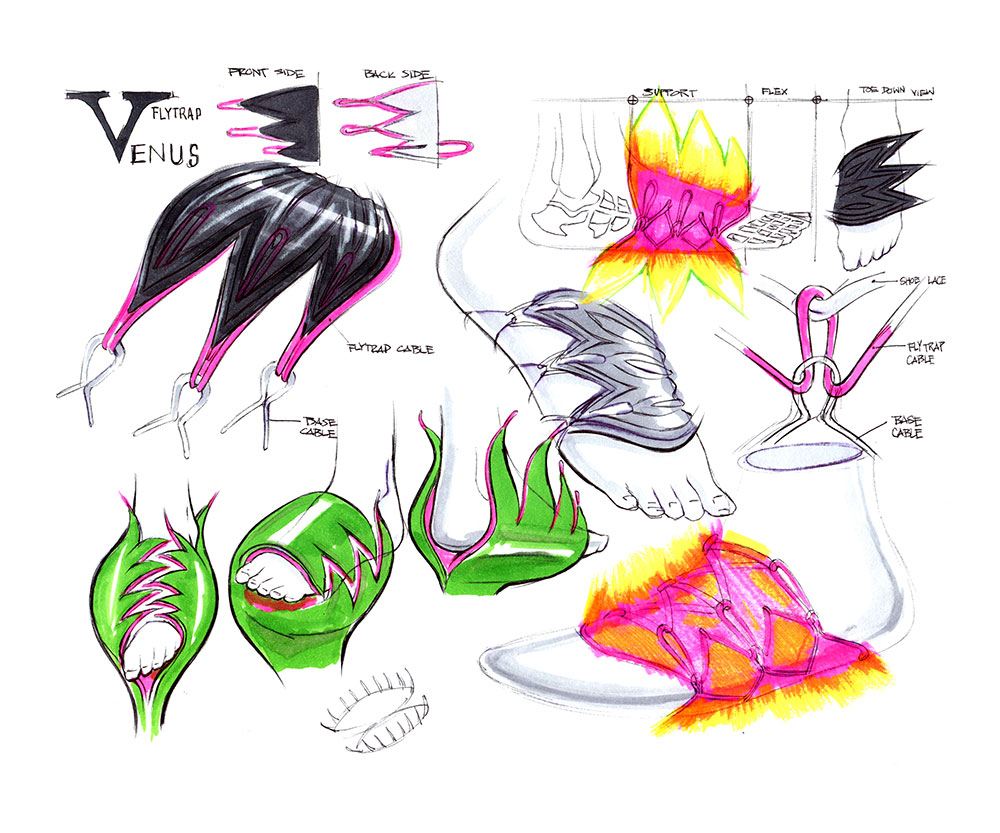 Geometric pattern of the outer bottom texture
Outsole is similar to the shape of the eye, inspired by Hamsa tattoo on his left arm Owen, not only a symbol of protection, keep him away bad luck with injuries. Geometric patterns can also be designed to enhance the stability of the sole.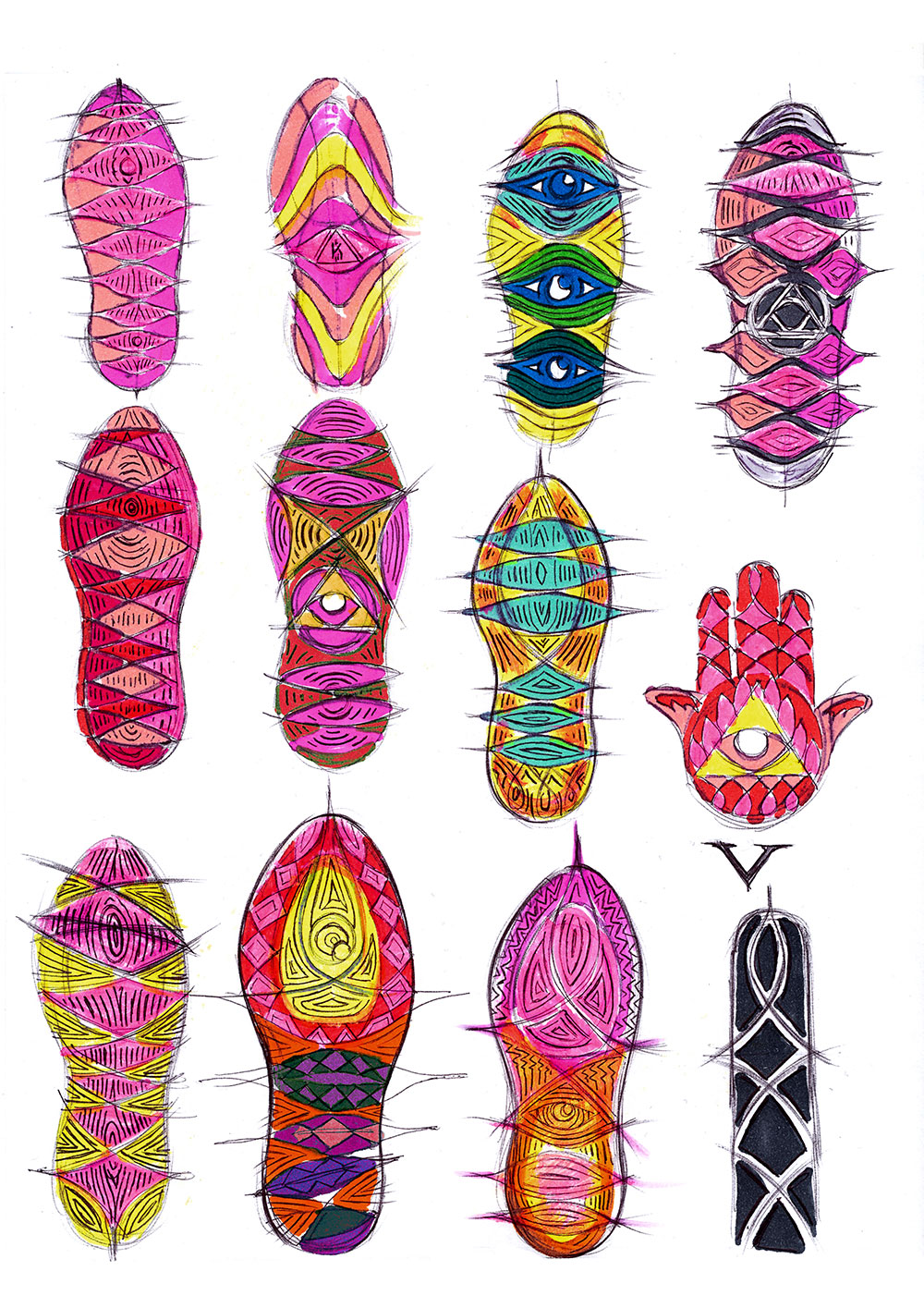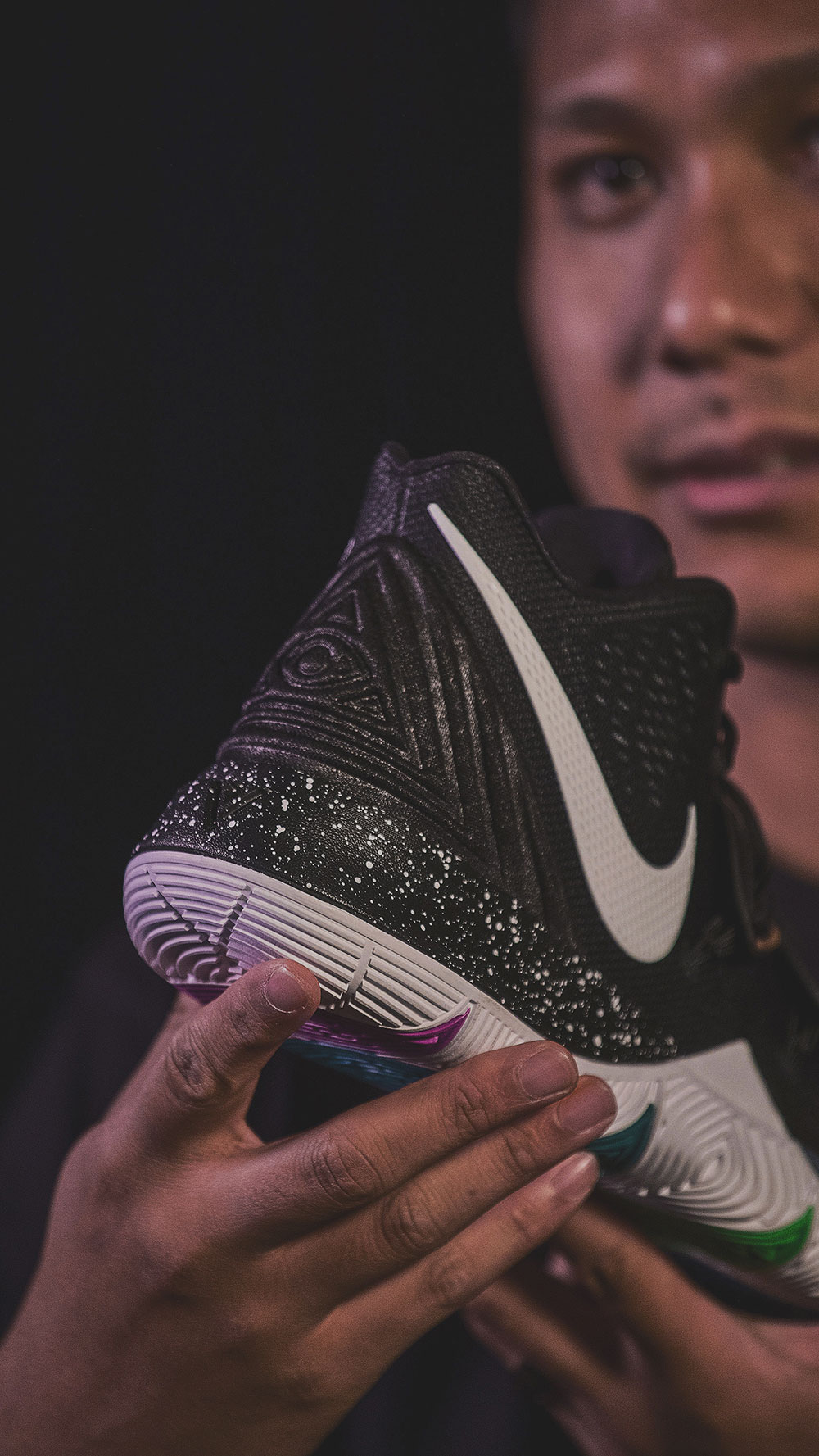 Close contact with Owen on the foot Kyrie 5
I want to integrate myself and the principles that I adhere to the shoes, creating distinct signature shoes. —— Kyrie Irving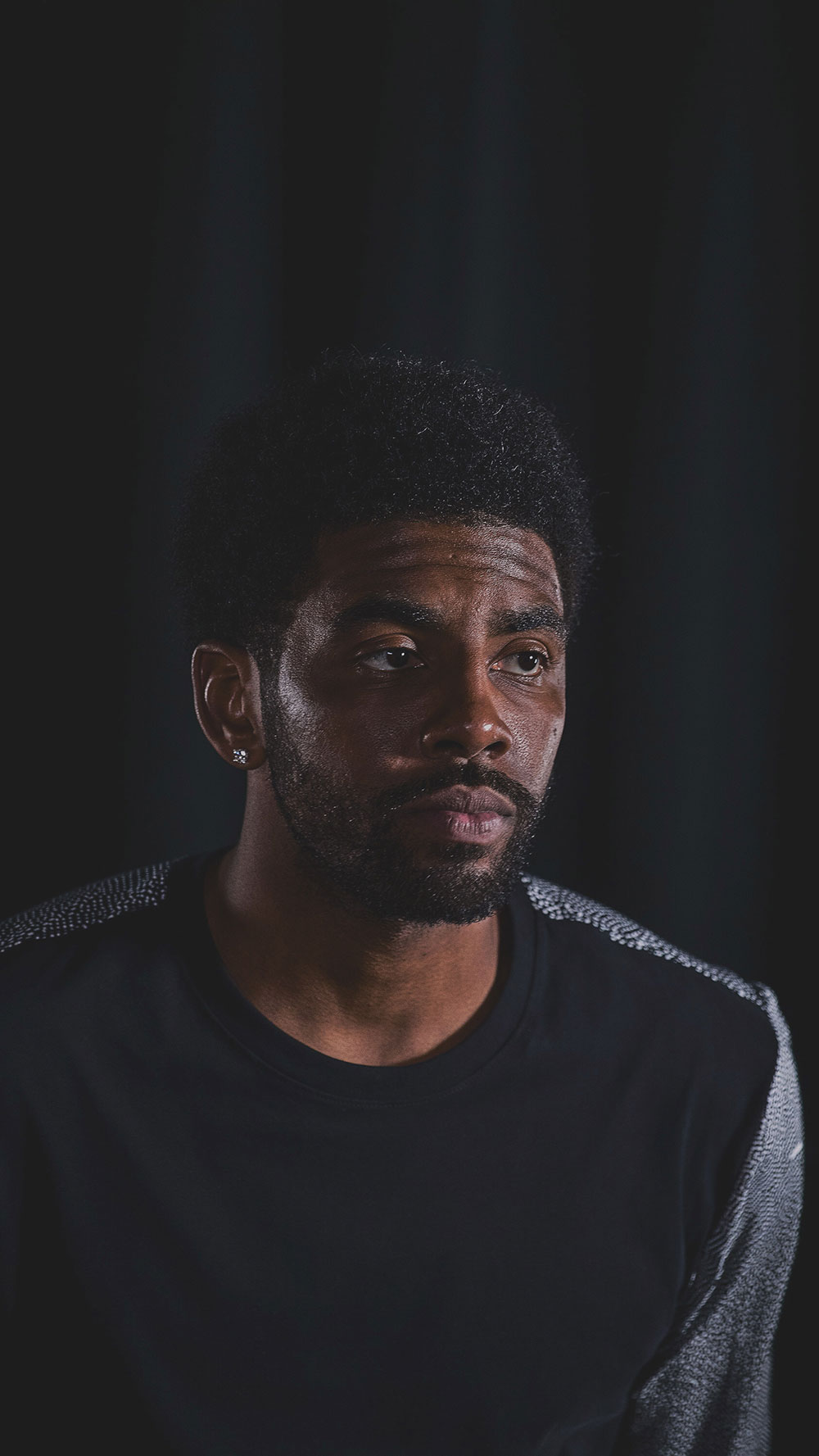 I have witnessed the growth and development of each generation of Kyrie shoes, and more and more cultural and fashion elements. It makes me more closely linked to the development of the world. In the past, I valued the cool appearance. Nowadays, I want a pair of shoes that can show my inner intrinsic.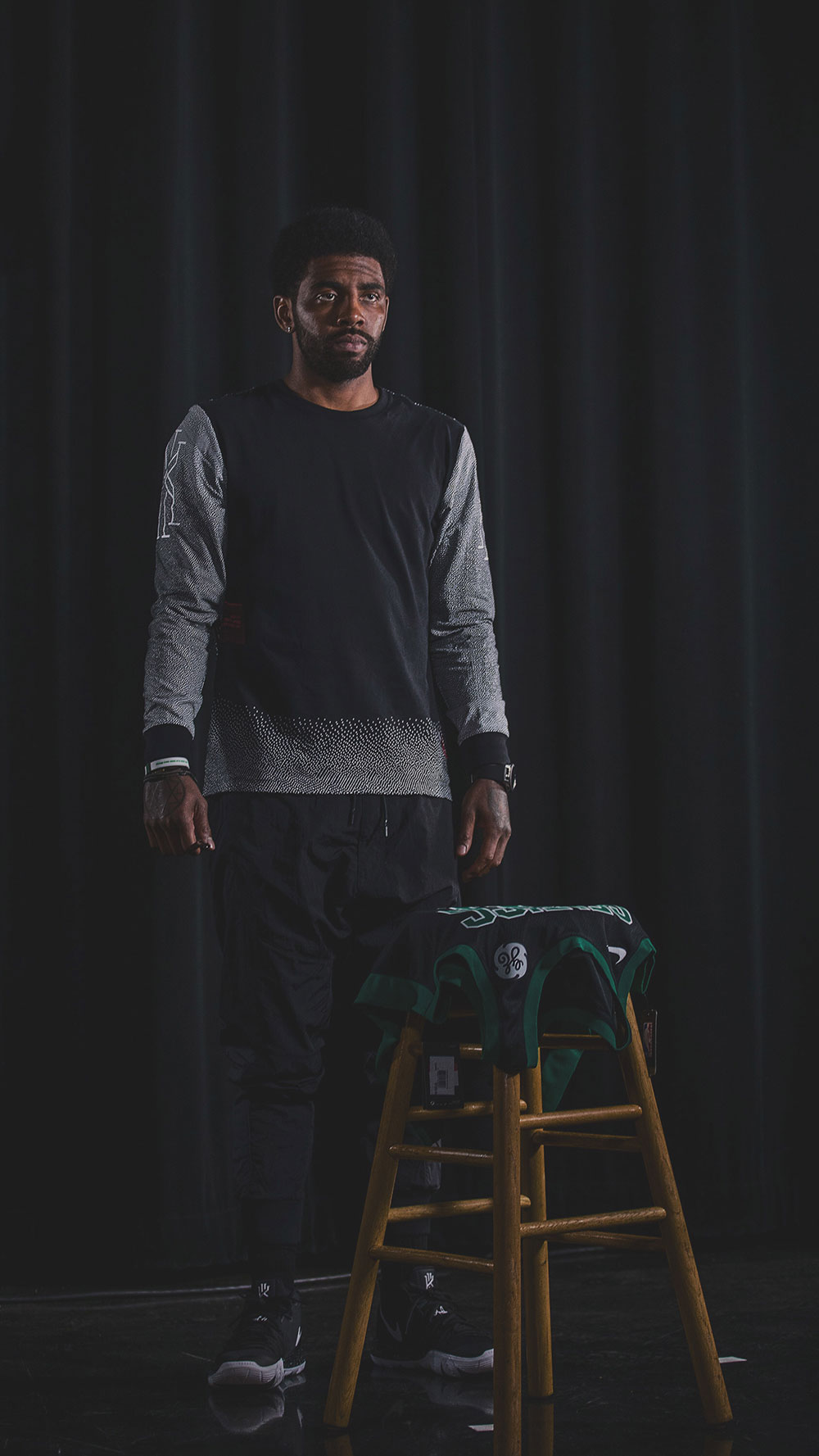 I am just an ordinary person with an idea, I hope everyone can find resonance from Kyrie's signature products.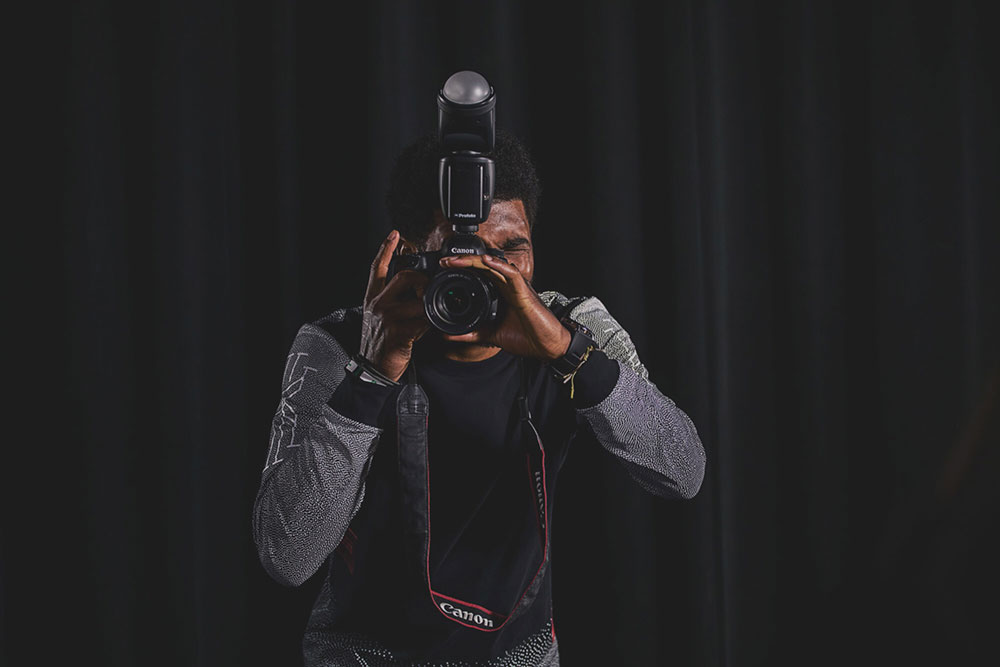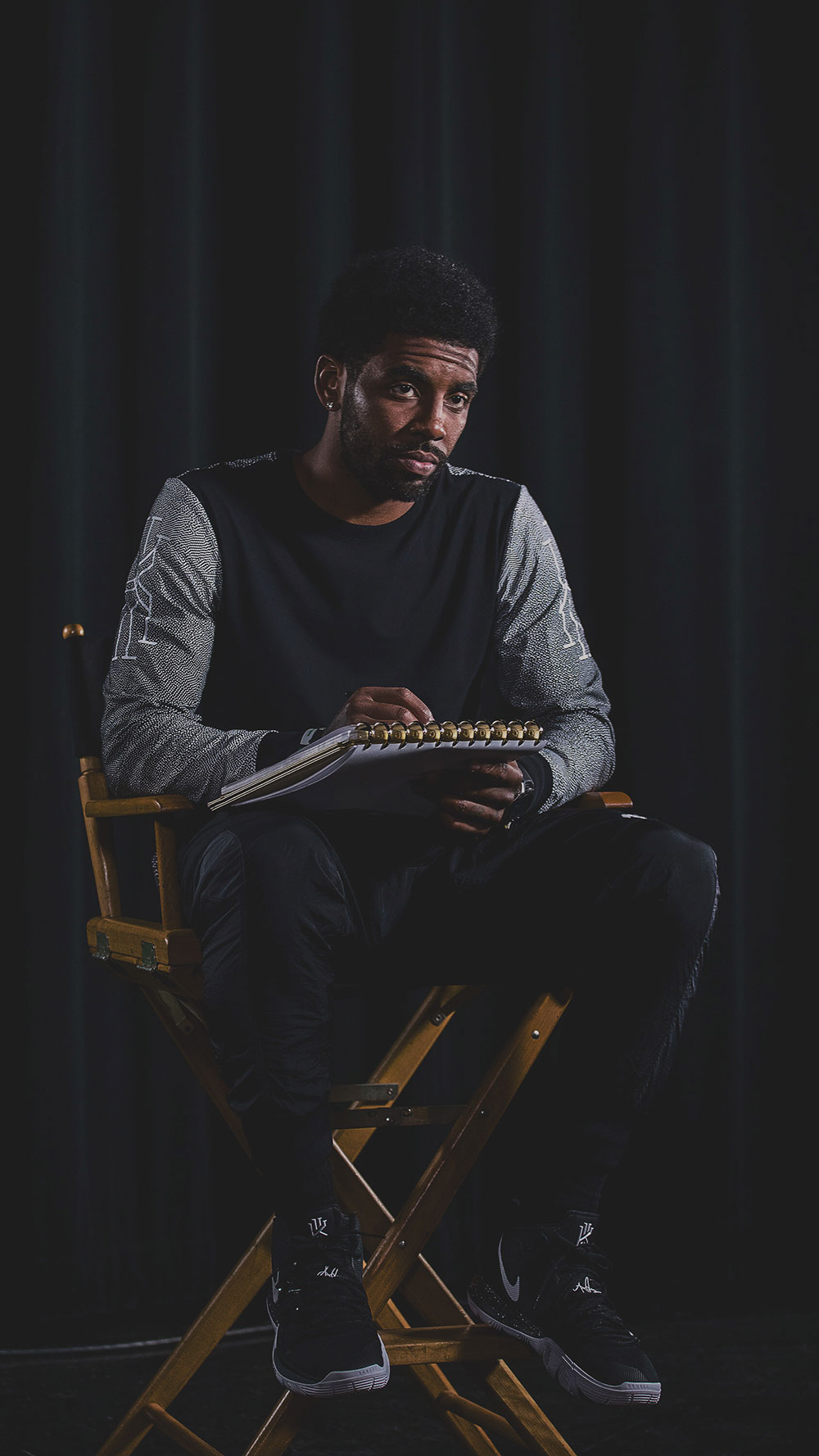 No matter how others look at the color schemes and the inspiration stories behind them, I just want to express them in the simplest and straightforward way. The most important thing in every story is that it makes people feel the same. I will also encourage others to share their stories. Sometimes people feel lonely and seem to be far from anyone else. I want to stand up and become a bridge between them. This is what it means.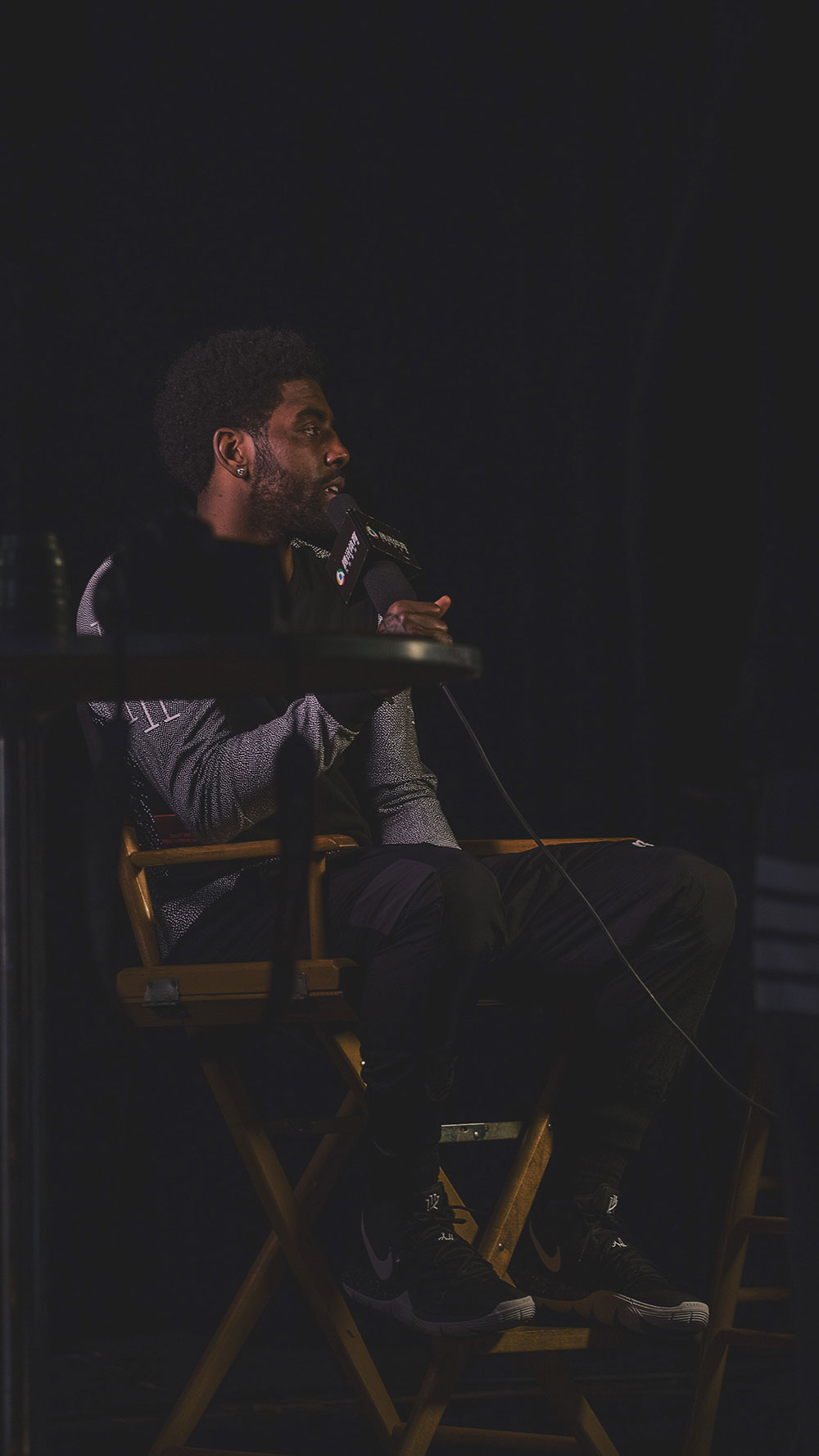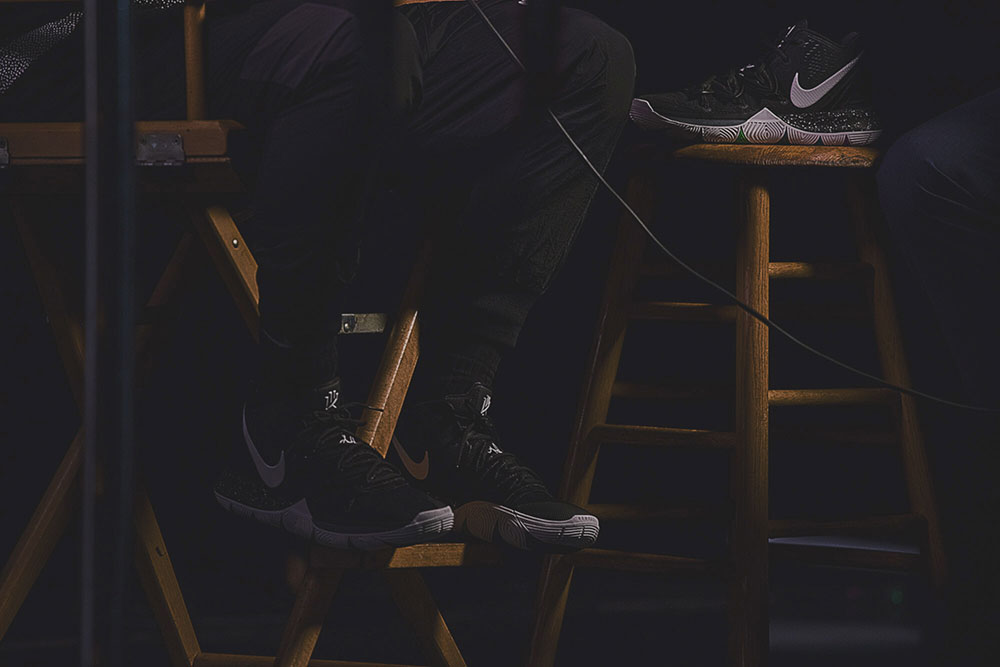 In addition to the two color schemes that have been released, we have seen a few pairs of mysterious color combinations that will be commercially available on the spot. Today, we will show you the photos of the outsole in the form of eggs.

▼The color of each sole is different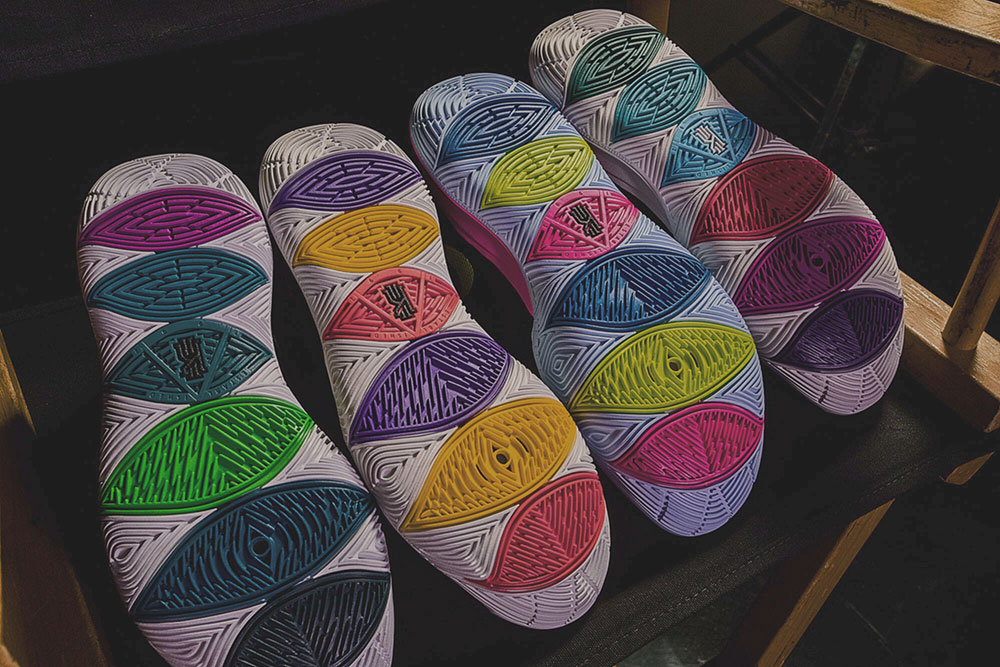 YesKicks.cn TEAM

Nov.2.2018