A few months ago, a pair of 3D reflective Air Jordan 1 "Chicago" was exposed to the real thing, replaced with lychee skin, crystal bottom is more sneaker players to become "Chicago" version 2.0.
But as the release date approaches, the true face of the shoes is also exposed. The official color of this color is Air Jordan 1 "Origin Story", which is the first super-animated animation system designed by Jordan Brand for Marvel. Spider-Man: Parallel Universe.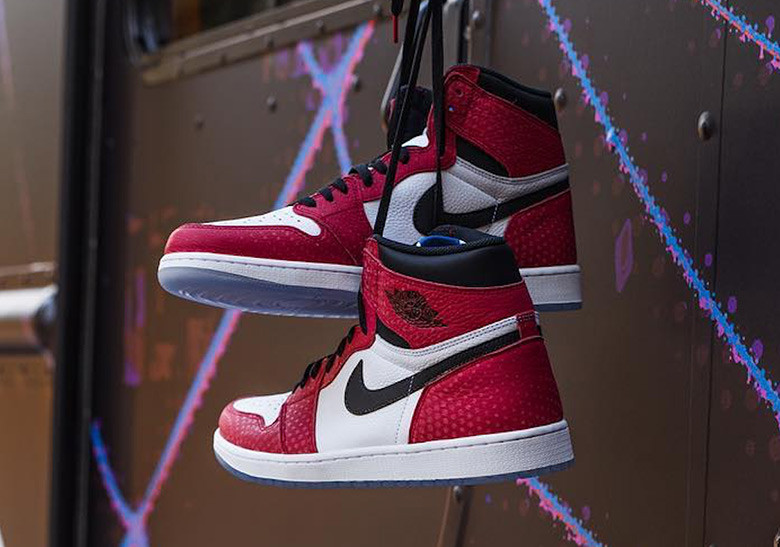 In the premiere of "Spiderman: Parallel Universe" at the beginning of this month, Jordan Brand also limited the sale of this Spider-Man Air Jordan 1, the number is extremely rare.

However, Jordan Brand has already arranged Air Jordan 1 "Origin Story" for star shoe king DJ Khaled, and immediately uploaded the unboxed video to Instagram immediately.
The new color scheme can be said to be 90% similar to the classic Chicago Air Jordan 1, with the most popular black and white and red color.

This upper is made of high-quality lychee leather. The biggest change is the addition of 3M reflective spot elements, which is extremely recognizable. The previously exposed ice blue crystal outsole also has new details, it seems to have added gold powder embellishment, the details and texture are very good.

At the same time, the shoe box and the backing paper have also become a highlight. The whole shoe box is printed with a movie poster propaganda pattern, and the collection value is not low.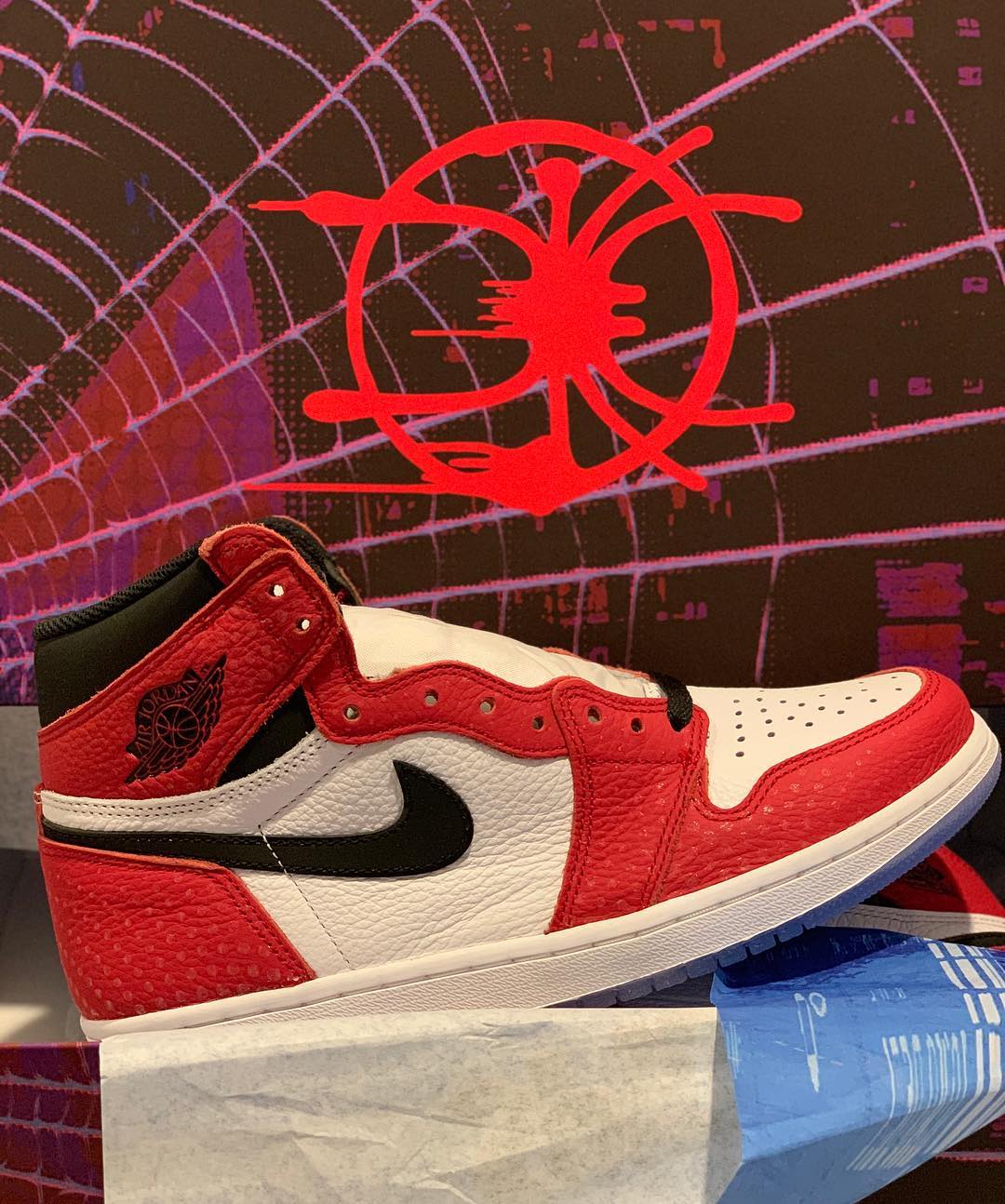 Pic via:djkhaled / sneaker_speculation / _mayor_
YesKicks.cn TEAM
DEC.4.2018